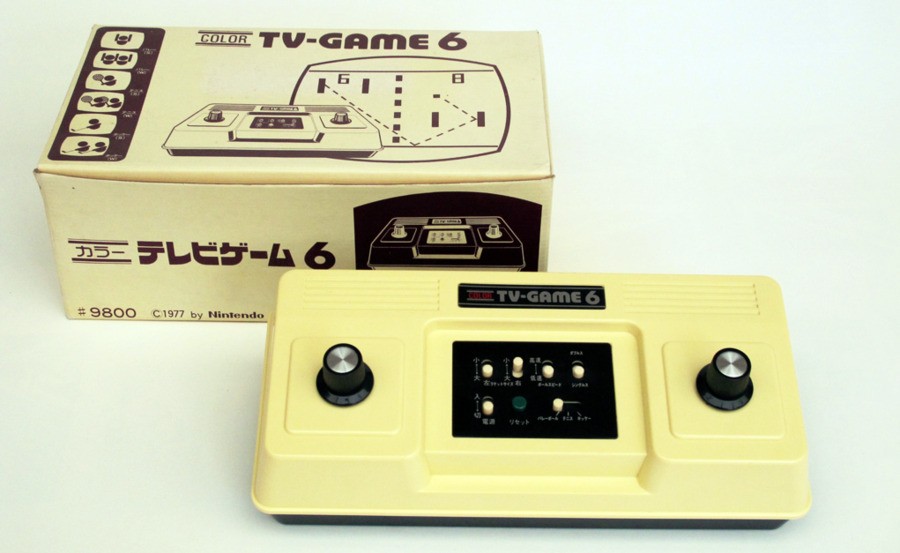 Though Nintendo may trace its contemporary roots in video game industry success to the 35 year old Donkey Kong arcade, which provided a key breakthrough for the company, it is by no means the big N's oldest gaming product. There were other arcade games, of course, but there was also a little-known gaming system that is effectively Nintendo's first ever console - The Color TV Game 6.
Released in 1977, it's very much from the era when home systems were multiple variations of Pong and its mechanics - the intriguing part of the story is that it was co-developed with Mitsubushi, with Nintendo's branding not even prominent on the unit. It features multiple variations on the Pong concept, such as 'Volleyball' and 'Tennis', and was unsurprisingly released only in Japan.
Our friends at The Centre for Computing History in Cambridge, England, have now published a video to show it off. It may not be an impressive device, as such, but it's nevertheless a part of Nintendo history.
This unit and lots of other gaming systems - many of which will be more recognisable! - will be playable at the Nintendo Life Gaming Night at the Centre on 30th July; it's a family event that'll run from 3pm to 10pm. You can learn more about it in our announcement article, while some tickets are still up for grabs.
Another quirky piece of Nintendo gaming hardware, the TV Game Racing 112 from 1978, will also be playable; it's not exactly Mario Kart 8, but it's interesting...
Be sure to let us know what you think of this slice of Nintendo's history with a comment below.