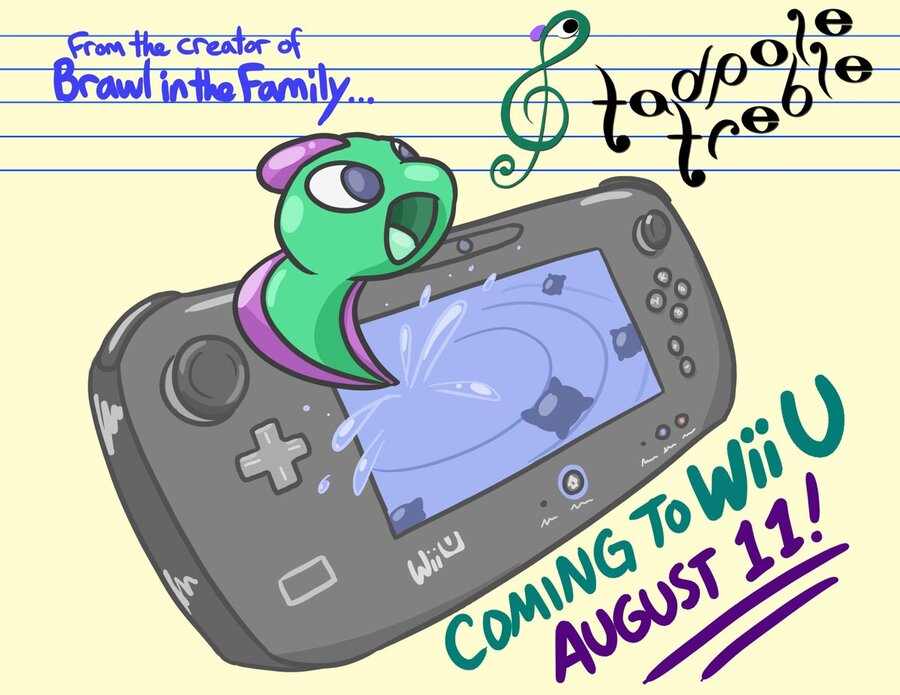 Some of you may remember Tadpole Treble, a fascinating rhythm action game created by Matthew Taranto, the creator of Brawl in the Family. The game officially released on other platforms this past spring, but the Wii U version didn't materialize. This was clarified later on to be the result of struggles getting the game through Nintendo's lot check, but it seems that the problem has been cleared up.
The game has been officially greenlit and will be arriving on the Wii U eShop on 11th August. The announcement came today via Twitter, alongside a nice art piece depicting the announcement and the game's protagonist, Baton.
What do you think? Will you be picking this up? Were you a fan of Brawl in the Family? Share your thoughts in the comments below.
[source twitter.com]