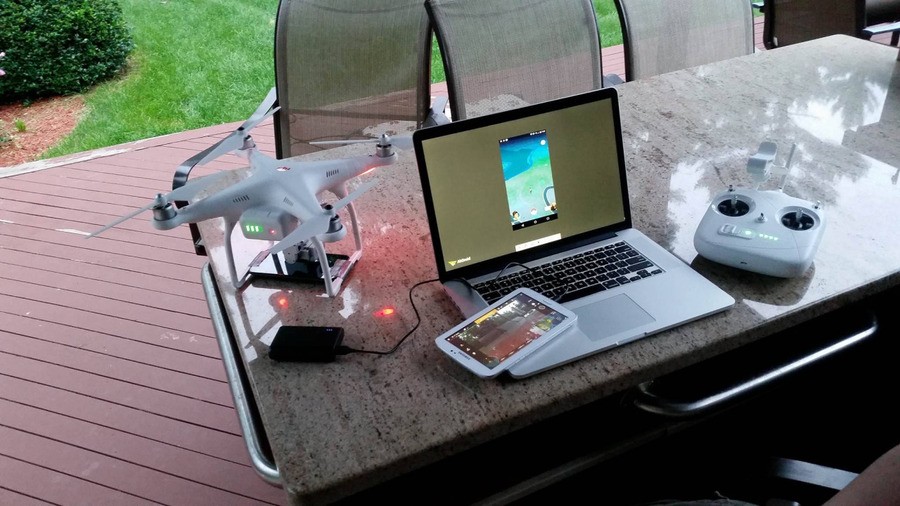 The world has been taken over with Pokémon GO fever and new players are busy exploring their localities and having lots of fun adventures outdoors.
Of course there was always going to be someone who tried to avoid getting any exercise benefit whatever from playing the app as intended. Tumblr user Perchbird made us chuckle with his photo gallery showing how he set up his drone to capture Pokémon.
Using the iPhone app AirDroid this cunning Pokémon hunter was able to link his phone screen with his laptop and play Pokémon GO without taking a single step. While it seems he's had some success in capturing pesky Pokémon using this method, unfortunately he is limited by the reach of his Wi-Fi network at present.
Here's what Perchbird had to say about his experiences:
I ended up setting this all up, with my phone on the drone, my laptop viewing my phone screen, and a tablet I had to view the drone's flight info, I probably wouldn't try it again, as I think my phone causes issues with the Phantom's compass.
Can you see any potential in tracking down Pokémon with a drone or do you think it is just the height of laziness? As always, let us know your thoughts with a comment below.
[source thrillist.com, via perchbird.tumblr.com]