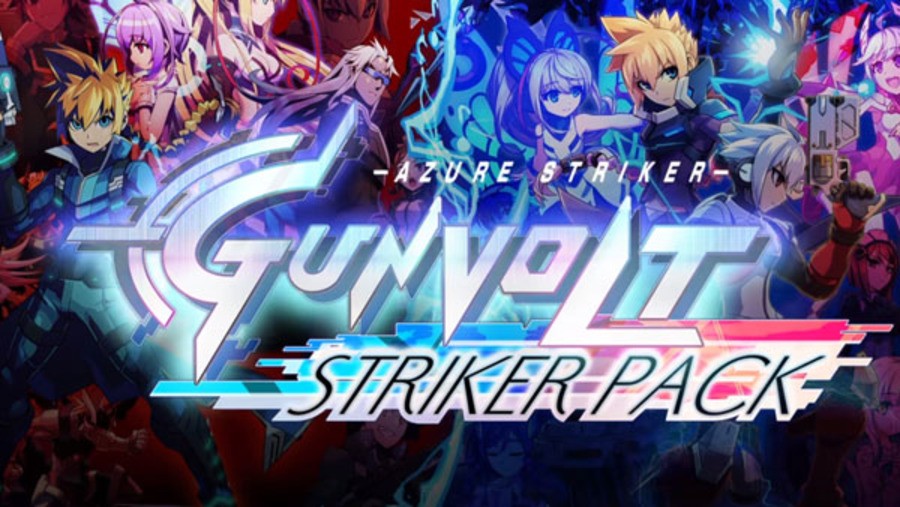 Azure Striker Gunvolt 2 was announced a while back for Japan, but a release in other territories was subject to doubt for a time. Sure, Azure Striker Gunvolt performed pretty well on a global scale, but sometimes release schedules just don't make sense. However, a recent listing in Australia outed the release of an Azure Striker double pack in the region, suggesting that a localized version was completed. Fortunately, it's true; Azure Striker Gunvolt 2 will be coming to North America.
The news came by an Inti Creates panel at Anime Expo, where it was revealed that the much anticipated sequel will be arriving in North America on 30th September. Better yet, it was announced that the Azure Striker Gunvolt: Striker Pack will also be made available, so those of you that prefer physical copies or have never played the first game will have an option, too. Here's a cheesy trailer for the pack that goes over the two games in greater detail:
In addition to this, a new anime based on the series was announced to be coming sometime in winter 2016. Here's the teaser trailer:
As for Europe, no announcement was made, but the chances seem slim that a similar announcement isn't coming soon.
What do you think? Are you going to be springing for the double pack? What did you think of the first game? Drop us a comment in the section below.
[source gematsu.com]