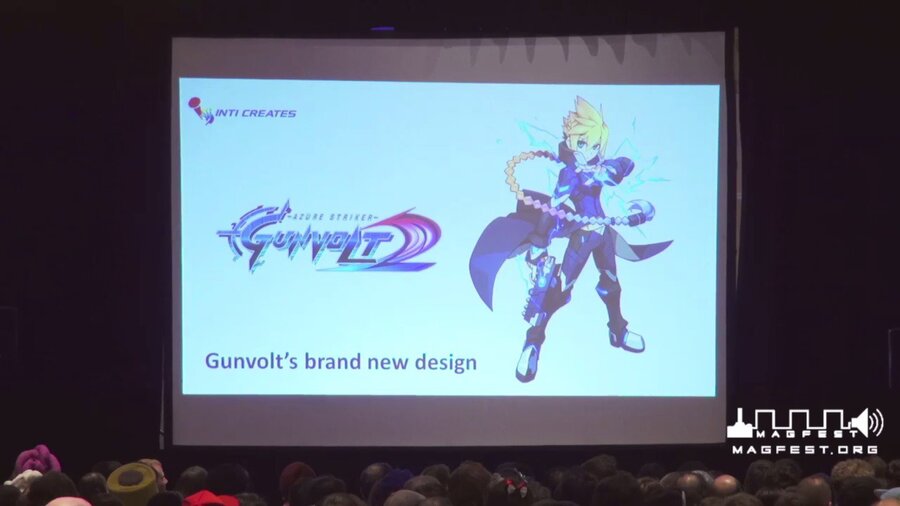 Inti Creates has shown off the first gameplay footage for Azure Striker Gunvolt 2 at MAGFest 2016.
The first trailer for the 3DS sequel was shown during the Inti Creates panel, and it was pointed out that Gunvolt has a new design - as do all of the other characters in the game. However, the core gameplay appears to be largely intact, judging by the footage shown. No release date was given, but the developer says it is working on getting the game finished as soon as possible - so we could see something this year.
Keiji Inafune was also on the panel, and addressed the issue of Mighty No. 9's delay. Inafune stated that "19 to 20" of 24 master ROMs required for simultaneous release - 8 platforms apiece for 3 regions, basically - are "primed and ready to go". Inafune thanked the audience for their continued support and apologised for the delays. During the Q&A section, Inafune stated that his Red Ash project was "still being worked on", but didn't give any more details.
Thanks to JC Padilla for additional info from the event!
[source nintendoeverything.com]