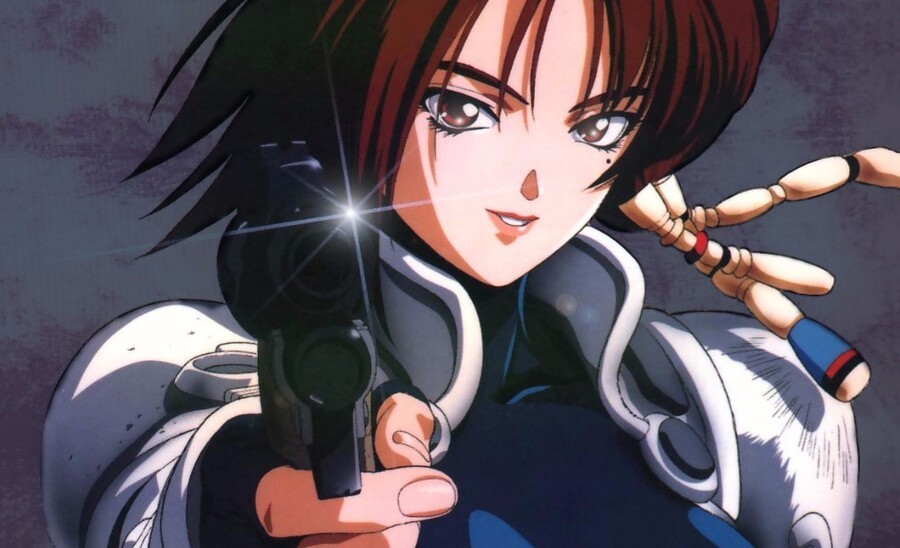 Dynamic Designs strikes again! This time with the help of Matt's Messy Room and right in the middle of E3 2016 chaos, its Banpresto's 1995 title Hyper Iria that is now fully translated to English. This Japan-only action platformer is licensed from Ashi Productions, using characters and settings from the six episode OVA Iria: Zeiram the Animation, despite not following the anime's plot directly.
In this game, players take control of Iria, a bounty hunter taking on missions for Ghomvak Security. You pick a mission, buy weapons and items (assuming you have money to do so) and off you go. Despite looking like a regular platformer, the game is actually very text-heavy with several bits of important information like map directions taking place in dialogues between Iria and Bob, a fatally wounded fellow bounty hunter who got his consciousness downloaded into a computer. Iria controls rather well and is not only keen to shoot whatever comes her way; she is also an able fighter which is rather handy since ammunition is limited and best saved for mission bosses.
Due to the anime boom of the '90s, this Super Famicom game was actually rather popular among western gamers with an eye in the import market due to its strong female lead and lovely cutscene graphics, with an excellent game box cover art to bring the whole package together. Grab the patch from Dynamic Designs website. It works rather well on your RetroN 5 or Retro Freak. Time to do some Hyper shooting bounty hunting, then.