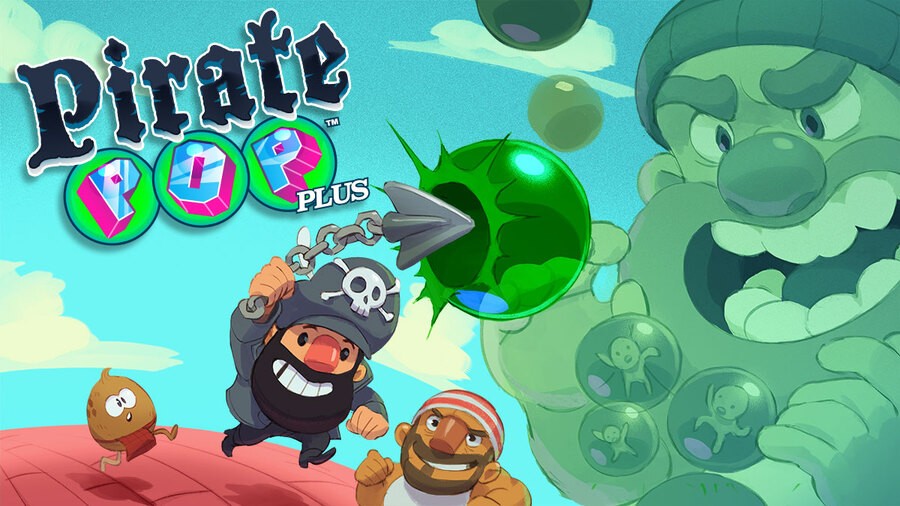 Update:
13AM Games has published an official response to this leak, which you can see below:
We've had another little leak this past week (2016 is the year of 13AM leaks, it seems). But like all leaks, this is some exciting news!

13AM Games is no longer just 13AM Games! We have opened up to game publishing with our brand new publishing arm: 13AM Shipping Solutions!

We're really excited to help bring indie games to console and PC, and our first projects is Dadako's Pirate Pop Plus! A super addictive, gravity-defying, score-chasing, bubble-busting, gameboy-style arcade game for Wii U, New 3DS and Steam!

We will have more details in the coming weeks and months and hope to release the game soon! We've still got some work to do though, so be patient with us.
Anyways, as always thanks for the passion. We're glad to be bringing more fun games to you guys whenever we can.

Oh and as for some rumors about a supposed extra playable character… I'm gonna have to stay mum on that one.
Original Article:
Runbow studio 13AM Games has confirmed that it is bringing Dadako's Pirate Pop Plus to the Wii U and 3DS eShops.
The title takes inspiration from Mitchell Corp's classic bubble-popping title Pang, and will be shown off at this year's BitSummit in Japan, which takes place on the 9th and 10th of July.
With Game Boy-style visuals and an excellent chiptune soundtrack, it certainly looks the part. The Pang-style gameplay involves popping bubbles and blasting enemies but at certain points the gravity changes, placing you on the sides of the screen, or even upside down on the ceiling.
Another cool element is that the screen is arranged to look like you're playing the game on an old-fashioned handheld console - you can even change the colour of the backlight and switch the case design.
We can't wait, but what about you? Check out the trailer below and let us know what you think.
[source japanesenintendo.com]