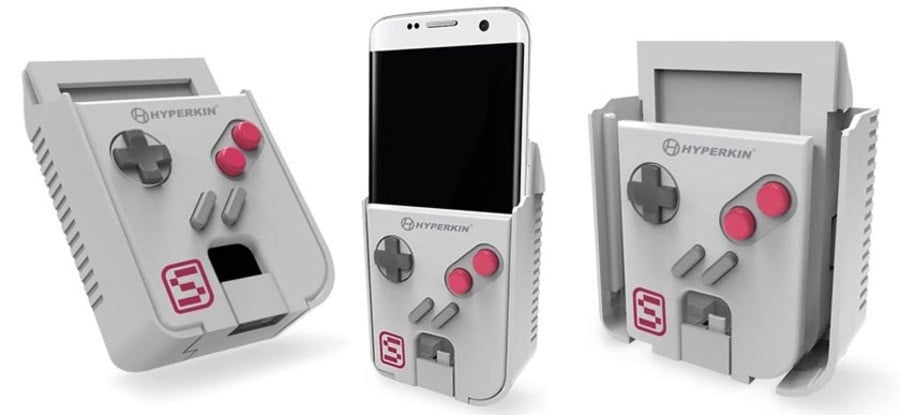 Hyperkin's Smartboy began life as a joke but has been quietly bubbling under in the company's R&D labs for the past year.
The company has now opened preorders for the peripheral, which attaches to Android phones and allows users to run Game Boy cartridges with the benefit of proper physical controls.
Hyperkin has done the hard work as far as the physical product is concerned, but is now seeking the help of developers to "improve the Smartboy's serial app and firmware". As a reward, the company is offering royalties from each Smartboy sold to those who contribute to software development.
Here's some more info, taken direct from Hyperkin's site:
The Smartboy Development Kit attaches to Android smartphones, turning the phone into a handheld gaming device. It will be compatible with Game Boy and Game Boy Color cartridges. Included in the kit is an open source serial app and firmware, which will enable developers of all kinds to advance Hyperkin's current build toward a retail-ready model.
Hyperkin is offering a royalty percentage - of retail-ready Smartboy units sold - to anyone that can improve the Smartboy's serial app and firmware. Updates and builds of the serial app and firmware can be uploaded to a dedicated Hyperkin Lab forum. Hyperkin Lab is dedicated to product testing and development.
The device itself boasts the following features:
Open source serial app and firmware
Compatible with GB and GBC cartridges
Classic handheld-style tactile button set
Designed for Android smartphones
Double-sided micro USB port
If you're interested in helping out, drop Hyperkin a line at [email protected]. The Smartboy developer kit is expected to ship at the end of the year and costs $59.99. The full retail release is presumably happening in 2017.