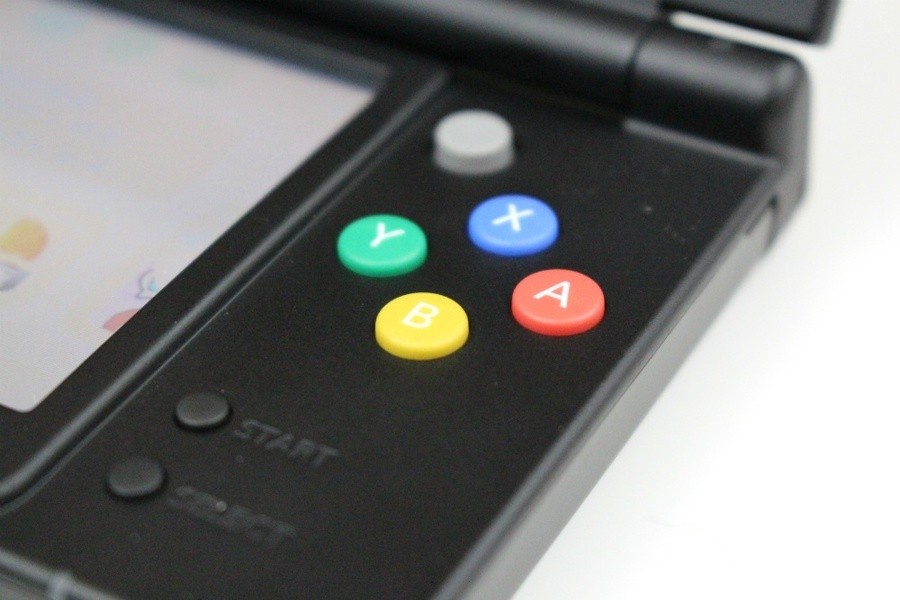 This isn't really how it was supposed to turn out. A lot of expectations, from fans, to writers, to tech-industry analysts that are paid a lot of money for their opinions, reckoned the NX - in some form - would land for the Holiday season this year. The industry changes rapidly, however. In the last couple of months we've seen how PlayStation VR and - very likely - the 'PS4K' (codenamed Neo) will land in and around the Holiday season. Then, far more importantly, Nintendo officially confirmed a March 2017 release for the NX - that's the matter closed.
The priority for Nintendo, as stated by company President Tatsumi Kimishima, is simply ensuring the system is ready to fly when released into the wilds of the gaming market. When disappointment is put to the side it's not a surprising stance, as the company has often (but not always, it must be said) prioritised finishing a job as opposed to rushing it out the door.
What that means, of course, is that 2016 has taken a hit. The Wii U, to be blunt, will only be a small player, with less than a million sales expected (800,000 is the estimate) and with the new Legend of Zelda coming in 2017 alongside an NX version. There are a handful of games coming to the system, presumably still including the largely mysterious Paper Mario: Color Splash, but the cold - and sad - reality is that it's not going to be very relevant in the broadest terms. A small userbase, not many games and barely any sales expected; it's not a happy picture.
So we come to the 3DS, which is still on course for its worst year in hardware sales, with Nintendo estimating just 5 million units. Yet software projections are up, with Nintendo banking on a userbase that should pass 60 million and a handful of tentpole releases, alongside some lower-selling but much demanded localised games. In fact, to be fair to the 3DS, fans of RPGs and some more demanding genres and franchises are going to be rather well served.
It's obvious what the key game(s) will be - Pokémon Sun and Moon. This writer remembered despairing in late 2013 when adverts for Pokémon X & Y were all over UK shopping malls when the Wii U was already in the doldrums. It seemed like a waste to spend limited promotional funds on a series that practically sells itself, especially when it's thrown into affordable hardware bundles to help things along. 55 million 3DS game sales are expected this financial year (up from 48.52 million in the last), and the difference is really down to Pokémon. Pokémon X/Y and Pokémon Omega Ruby/Alpha Sapphire have both (as dual releases) gone past 10 million units, with X & Y at 14.7 million in the latest figures. With an established fan-base and a hefty 3DS audience (some of which may only have a 3DS for Pokémon, we know a few in that boat), it's hard to envisage Sun and Moon coming much short of 10 million in the year or two after it arrives, many of which will surely fly off shelves in the Holiday season.
Beyond that Monster Hunter Generations is a potential success-story in waiting, following up the million-selling Western breakthrough of Monster Hunter 4 Ultimate, a release that likely gave Capcom renewed hope for good results outside of Japan. Throw in Kirby: Planet Robobot, two classic Dragon Quest games, Zero Time Dilemma, Shin Megami Tensei IV: Apocalypse and some others and a number of titles have eager audiences waiting. Heck, Europe is also edging closer to Fire Emblem Fates, which has been a success in North America. Then there's Metroid Prime: Federation Force, which Nintendo has cited as a key title for the year - some may scoff at that, but time will tell once it arrives in August / September.
Beyond that Tatsumi Kimishima has spoken of 'many' unannounced titles on the way, and as we've seen with Kirby: Planet Robobot the turnaround from announcement to release can be surprisingly prompt. Predicting what these titles could entail is difficult, though sequels and spin-offs (whether first- or third-party) seem feasible - with five years of games on the system a number of studios have game engines and assets that can be potentially turned around for some late flings on the hardware.
Nintendo's strategy has been made clear - it wants to keep the existing userbase engaged with the system, and particularly expand its appeal with young and female demographics. The confirmed line-up, certainly, achieves a mix of satisfying core fans and those key demographics.
Pleasingly there does still seem to be a reasonable appetite from the Nintendo Life community, at least, for a year led by the 3DS. In some recent polls the answers typically drifted towards the positive end to the spectrum when quizzed on the 3DS's ongoing capabilities, upcoming games and its role as 2016 standard-bearer for Nintendo. It's undeniable that the little handheld is easy to love, and we've certainly said enough times that the platform has arguably been a contender for Nintendo's best to date - that's a debate with no correct answer, of course.
The 3DS, despite its creaking capabilities and modest take-up of New 3DS models (8.15 million globally as of 31st March this year) has the job of generating a notable percentage of Nintendo's sales this financial year. Mobile apps will contribute to a degree, as will amiibo, the Wii U will pitch in a little, and the NX launch in March 2017 should in theory provide a late burst. For most of the year, though, the little portable is carrying much of the weight. It's all relative in a year where Nintendo's projections are particularly modest, admittedly, but it's still nice to see the handheld with a little spring in its step.
The 3DS has battled its way through this generation to become a success, and has one last year in which to hog the spotlight.