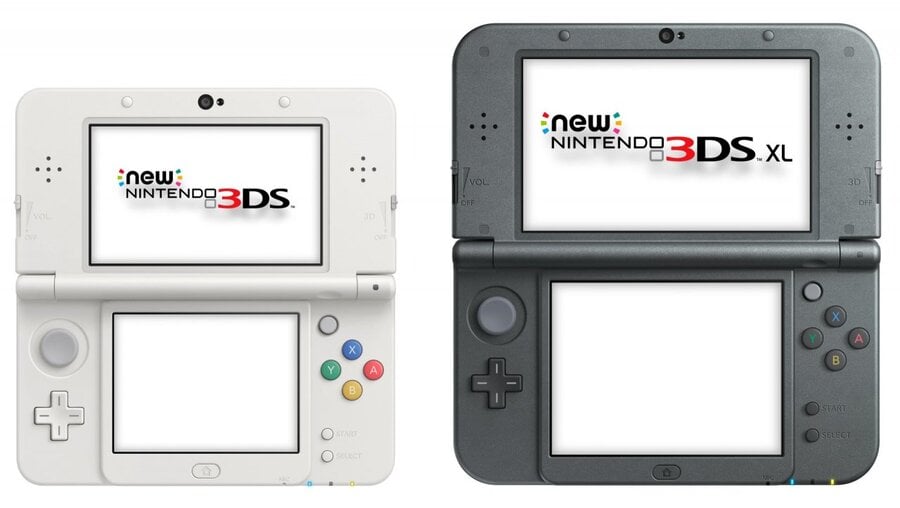 We're well into 2016 and despite the hullabaloo around the NX and mobile games from Nintendo, it's too soon to move on from the various delights coming to current-gen systems. We've already published our updated list of the biggest games coming to Wii U this year, though it was lacking in major retail titles. The 3DS doesn't have that same problem.
It was relatively easy to come up with our list of ten 'main' games, all of which are retail titles, and the majority of entries were nowhere to be seen on our list from earlier in the year, showing that the portable has had a steady flow of announcements in recent months.
There are two games that will be available in the poll but were left out of the list, meanwhile, because they're arriving in one region long after landing elsewhere in the West - these are as follows.
As always you'll be able to vote for your favourites in a poll at the end, so without further ado let's list some of the biggest games (with honourable mentions) coming to 3DS in 2016.
In some cases we've added affiliate links for Amazon pre-orders.
Here's what we know about these games... erm... not much. Announced in February, we're expecting the veil to be lifted a little in Japanese media in May, and until then fans only have a few snippets of concept art to go on. It seems it may be a new generation, though vague wording means we're waiting for some definitive confirmation, and Junichi Masuda has said there'll be 'more than 10' new Pokémon. These releases will be huge for 3DS in the Holiday season.

Oh yes, we're standing by this one, and it's still due in 'Spring'. This is a title that wasn't exactly warmly welcomed following its E3 2015 reveal, yet it is the latest project from Next Level Games, a studio that's done terrific work with Nintendo's franchises and most recently brought us Luigi's Mansion: Dark Moon. The art style and the idea that the next Metroid Prime will be a co-op portable shooter starring chibi-style Federation Force troopers is hardly what fans had in mind, but this could actually be a good game at its core. Time will tell, and we're keen to give it a chance.
Only announced in the early March Nintendo Direct, this continues the visual style and core gameplay from Kirby: Triple Deluxe. It does offer some new innovations, however, with amiibo support that unlocks Copy Abilities, and the fact that Kirby can use his foe's own mechs against them which looks like a lot of fun. Minigames in the form of Team Kirby Clash and Kirby 3D Rumble will also boost its content.
The localised name for Monster Hunter X (Cross), this is a significant and ambitious entry for the series as it plays up to nostalgia with re-imagined past-generation villages and monsters, but also delivers a lot of new content. The 'Prowler' campaign allows you to fight as a Palico, while four distinct hunting styles speed up and evolve the core fighting mechanics. Capcom will hope for a similar success in the West as was achieved by Monster Hunter 4 Ultimate.

Kotaro Uchikoshi can finally deliver on his vision for a third entry in the 'Zero Escape' series, chronologically taking place between 999: Nine Hours, Nine Persons, Nine Doors and Zero Escape: Virtue's Last Reward. A fan campaign was credited with helping to make it happen, and Aksys Games has delivered on its promise of a quick localisation to the West; it's looking good.
Despite an underwhelming first week of sales in Japan there'll no doubt be hope that the brand-power of Disney will drive this latest Art Academy entry to success. It'll include Disney's biggest cartoon brands, including the likes of Mickey Mouse and Frozen, and will be hard to resist for keen artists with a love for the company.
This remake / port has been long in demand by Western audiences, and so Square Enix delighted many when teaming up with Nintendo to make it a reality. StreetPass will feature and a number of tweaks were made to make the title more welcoming ahead of its previous release in Japan, including the removal of random encounters.
Arriving later in the year, like its predecessor this remake of a PS2 classic will include some new features, which include a new scenario, dungeons and party members. In general there appears to be plenty of fresh content to enjoy, and like VII it'll not include random encounters.
Due in North America and Europe this year, this is an utterly charming release that did fairly well in Japan. In part a greatest hits of the series, it has 100 rhythm games but around 30 of them are brand new. Cute visuals, addictive music and rhythm gameplay are a nice combination, and should work beautifully in this release.
Perhaps a slightly controversial inclusion in the main list due to the fact that its localised version is only confirmed for North America so far, we nevertheless felt it deserved better than the Honourable Mentions list. Originally called Shin Megami Tensei IV: Final in Japan, this ties into events from Shin Megami Tensei IV, though you don't necessarily have to play that one first; it has a plot and characters that partially overlap. For fans of the series it also offers a few twists to the gameplay formula, so it'll be high on some wishlists this Summer.
---
Honourable Mentions
---
Naturally there are some other promising eShop releases on the way, too, and we've left out some exciting games that are coming to Japan this year but seem unlikely to be localised before 2017 - Etrian Odyssey V and Ace Attorney 6 are included in that thinking.
Let us know what you think of this list with a vote for your favourites in the poll below (including the honourable mentions), while you can share views and post your own lists in the comments section.