Image & Form has been preparing us for the idea of DLC in SteamWorld Heist for quite some time, and has now given it a name - The Outsider. It's "coming very soon" alongside an update for the 3DS title, with additional languages and "added features" promised in the latter. Considering the enjoyable nature of the narrative - alongside excellent gameplay - in Heist, we're certainly keen to see what the DLC has to offer.
The DLC will be on show, also, at PAX East in Boston from April 22-24. Image & Form is also going to showcase the HD version of the game, too, which is shown off in a screen below.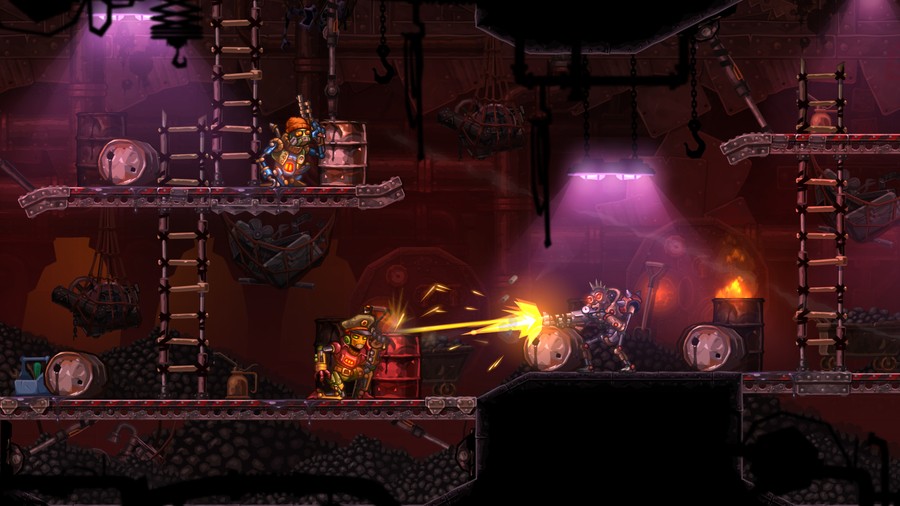 Platform announcements (in terms of their order of release) are also promised soon - in addition to Wii U the game is coming to PC, PS4, Xbox One and tablets.
Are you excited about the upcoming DLC, or still holding out for a Wii U release of Heist? Let us know.
[source imageform.se]