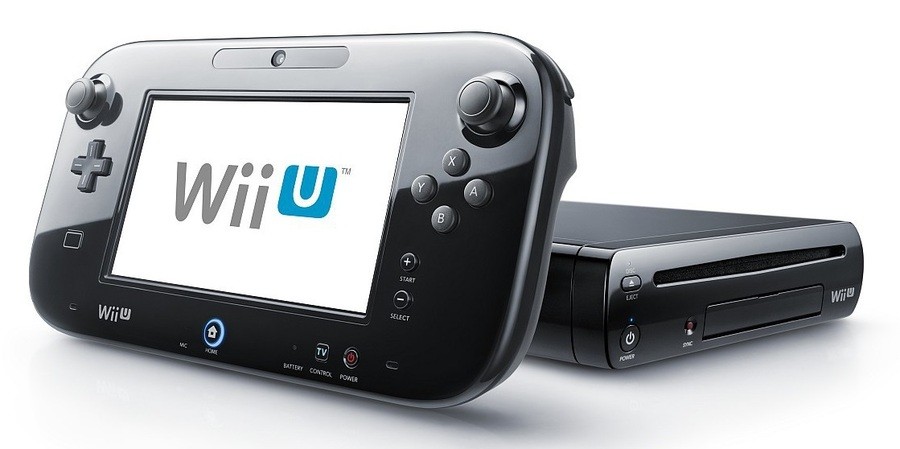 We're well into 2016 and in a calm before the storm. Very soon Nintendo will announce its annual financial results, and we'll likely go into a pre-E3 cycle and all that'll entail - details and rumours on Nintendo Mobile, Pokémon, the ever-looming Nintendo NX and more. Yet we still have two current generation systems to enjoy and some games to look forward to - with that in mind we're starting the Spring updates of our 'Biggest Games' lists with Wii U, and you can see our early year edition right here.
Now, let's be honest, Nintendo and third-parties aren't exactly planning to flood stores with major Wii U titles. There are some on the way, absolutely, but it's slim pickings. We're not despairing yet, however, as we've added some of our most anticipated eShop titles into the mix; there are some gems to look forward to.
As always you'll be able to vote for your favourites in a poll at the end, so without further ado let's list some of the biggest games (with honourable mentions) coming to Wii U in 2016.
This has been on these lists since it was originally down for a 2015 arrival, and the rumour mill also suggests it could mimic Twilight Princess and be a dual release with NX; time will tell on that. Focusing on the facts, this is the 30th Anniversary year for the franchise, of course, so this new release will be a tentpole arrival this year. Eiji Aonuma has spoken of his ambition for this title to evolve and take the franchise forward, and we can't wait to see how it progresses - we expect it to play a prominent role at E3, too.
We've opted to combine these together, as they do tie together as a pair and - in some editions and deals - even come in one pack. Zero is the long-awaited full entry fans have been waiting for, with some flashes of action from PlatinumGames' involvement and an intriguing GamePad-based control scheme. As for Star Fox Guard, it could be a dark horse, with its tension-riddled gameplay and level of challenge giving it the potential to be a sleeper hit. You can see more of what we think in our Star Fox Zero preview and Star Fox Guard preview.
Announced in early March having been leaked beforehand, it was confirmed that the Paper Mario franchise will finally make its HD debut on Wii U this year. Very little was shown, beyond the aforementioned 'splash' part of the name being reflected in Mario flinging paint around. The visuals look gorgeous - more craft-based graphics at which Nintendo is so capable - and we'll no doubt learn more about it soon.
It's had an underwhelming launch, in terms of sales, in Japan, yet fans of Atlus and its more colourful approach will nevertheless be looking forward to it. Though problems in development were reported, what's emerged in this crossover is a bright RPG experience with a heavy SMT focus, with Fire Emblem characters more limited in their roles than may have been expected when this was announced quite some time ago. We'll see whether its rebranding helps it when it lands in the West shortly after E3.
While the timing may seem strange for this release - we initially thought it would have arrived alongside the movie's Blu-Ray release - perhaps the wait will ultimately be worth it. The story from the movie will be fleshed out with six stages that feature new story content, making this tough to resist for Star Wars fans; when it comes to LEGO games we know what to expect, and that's not always a bad thing.
These licensed tie-ins in which Mario, Sonic and chums do battle have proven to be a success over a number of years. The 3DS version has already been released and isn't exactly a critical darling, so we hope the HD iteration delivers an improved performance. Rugby is among the new sports to arrive this time around, and we still hold onto hope that this can bring fun multiplayer gaming for the Summer months.
Originally codenamed Project Treasure, this is a free-to-play Bandai Namco game led by Katsuhiro Harada. It's focused around online co-op as you progress through areas to loot as much treasure as possible, all while shooting and slashing monsters to bits. It'll be intriguing to see how the imminent Beta plays out before the full game arrives later this month.
Image & Forms's follow-up/spin-off to SteamWorld Dig is an excellent game, as we've argued in our 3DS review, and has been well received since its December release. Yet we've also seen many say "I'll get it on Wii U" due to a preference for HD visuals. An announcement is apparently coming soon on the order of release for HD versions, and we also hope / expect that the upcoming updated features and DLC for the portable iteration will come across to the Wii U.
This didn't make it for the Holiday 2015 season as WayForward had hoped, though it seems like a very safe bet to arrive this year. We're still excited about a new HD adventure with the mascot, with footage late last year and our own impressions renewing our anticipation for this release - we just want a release date...
We've been beating the drum for this one for quite some time, as it combines colourful and handsome visuals with what looks like terrific gameplay. You can take the form of multiple animals to utilise their abilities for navigating levels, and inspiration seems to be drawn from the likes of Donkey Kong Country, Ori and the Blind Forest and more. We recently interviewed the developer at Rezzed, too.
---
Honourable Mentions
---
Naturally there are a lot of other promising eShop releases on the way, too, so the store will be worth watching closely - we've named those that have caught our eye the most successfully.
Let us know what you think of this list with a vote for your favourites in the poll below (including the honourable mentions), while you can share views and post your own lists in the comments section.