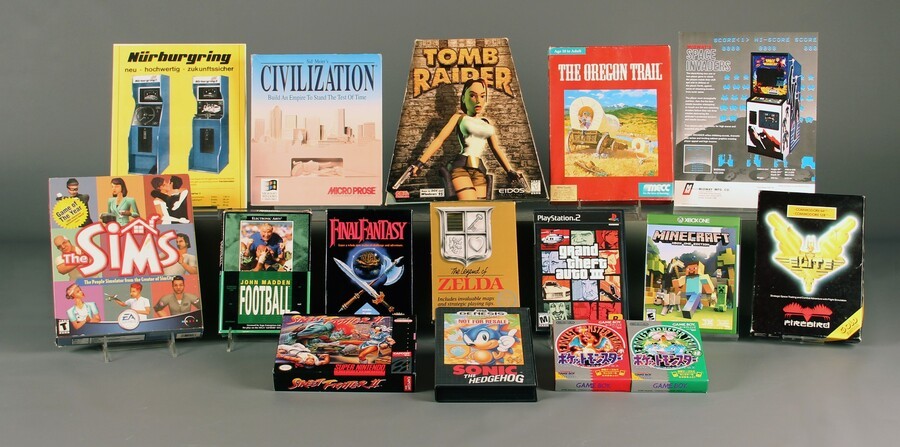 Some of you may remember that the World Video Game Hall of Fame began last year, kicking off what will hopefully be a long term project to preserve gaming's greatest contributors. The first class consisted of DOOM, Pong, Pac-man, Super Mario Bros., Tetris, and World of Warcraft, all genre defining or innovative in their own right. Now, the time has come for the second class, and the nominees have just been announced.
There are a total of fifteen games up for nomination and they are as follows:
Elite
Final Fantasy
Grand Theft Auto III
John Madden Football
The Legend of Zelda
Minecraft
Nürburgring
The Oregon Trail
Pokémon Red and Green
Sid Meier's Civilization
The Sims
Sonic the Hedgehog
Space Invaders
Street Fighter II
Tomb Raider
The winners will be announced at a special ceremony at the Strong Museum in New York on 5th May, and they will be decided by an international committee of journalists, scholars, and industry professionals that are familiar with video games and their impact. Once decided, the second class will be placed on permanent display in the museum alongside the first class.
What do you think? Which games will win it this year? Share your thoughts in the comments below.
[source museumofplay.org]