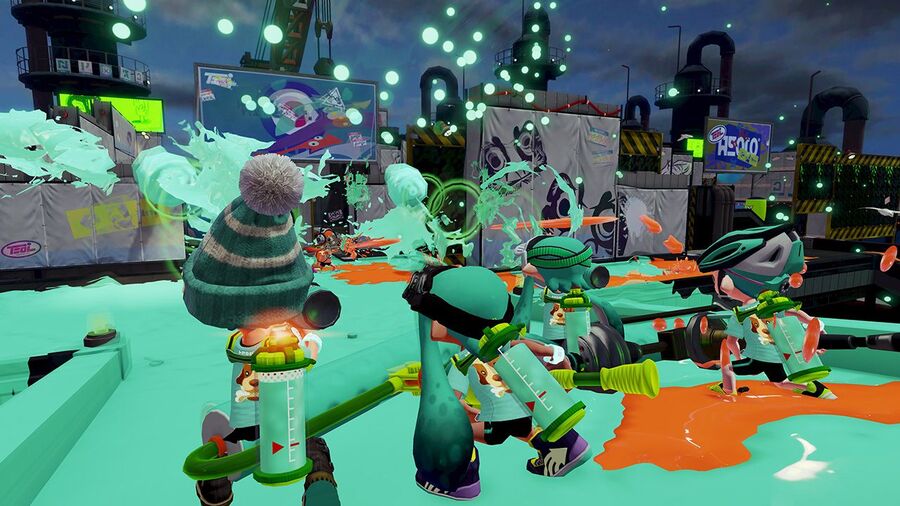 Nintendo has confirmed that Splatoon has shipped over one million copies in Europe.
The Wii U shooter was one of Nintendo's most robust titles throughout 2015 in terms of sales, and will continue to get new downloadable content in 2016.
As well as being a commercial success it has earned considerable critical acclaim, scooping up the Best Shooter accolade at The Game Awards 2015 and Best Game at the 2015 British Academy Children's Awards. We gave it a glowing 9/10 review back in May 2015.
Here's what Nintendo of Europe president Satoru Shibata had to say about the news:
Reaching one million sales for Splatoon in Europe is testament to the universal appeal of this brand new kind of shooter, which everyone can play and enjoy. With varied titles like Splatoon, The Legend of Zelda: Twilight Princess HD, and Super Mario Maker already available, and titles including Pokkén Tournament, Paper Mario: Color Splash and Star Fox Zero on the way, the diverse line-up of games exclusively available on Wii U is going from strength to strength.
Are you still playing Splatoon on a regular basis? Will the new content encourage you to return if you're not? Perhaps you've yet to buy a copy and may do so when the new DLC arrives? Let us know what you think of this news by posting a comment below.