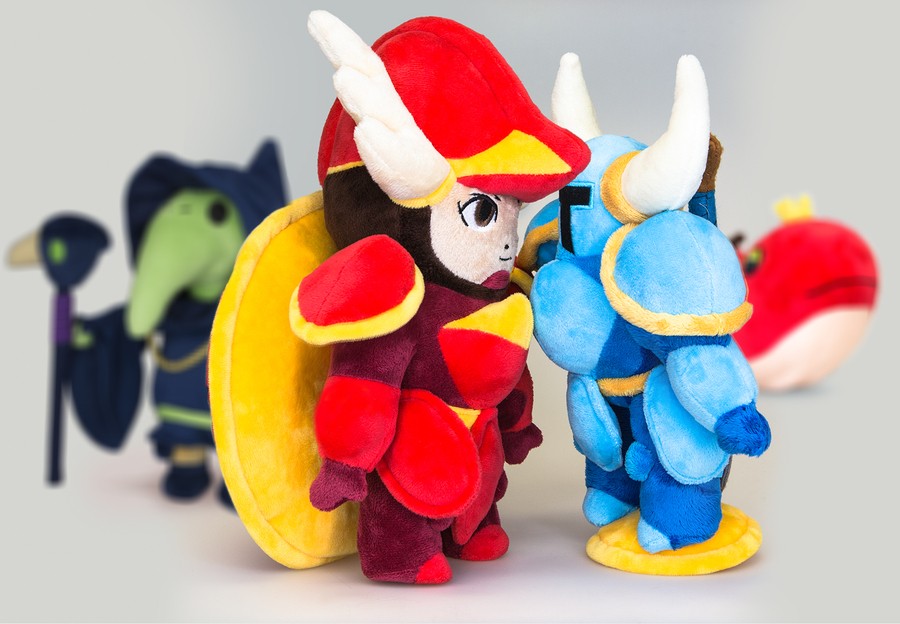 Not long ago, we reported on the simply irresistible Shovel Knight plush, which we sincerely hope you all purchased at least one of. Now, we're once again ready to assist in the emptying of your bank account by showing off the full range of soft toys based on Yacht Club's excellent game - including an impossibly cute Plague Knight.
Produced by We Love Fine, the range now includes four characters: Shovel Knight, Shield Knight, Plague Knight and Troupple King. The Knight plushes range from 10 to 12 inches in height and feature magnetic clasps which allow them to brandish their weapons, while the Troupple King plays music when squeezed. Squee!
Shovel Knight and Troupple King are both available now and cost $28 each, while the Shield and Plague Knights are available for pre-order and ship on July 7th.
[source welovefine.com, via gonintendo.com]