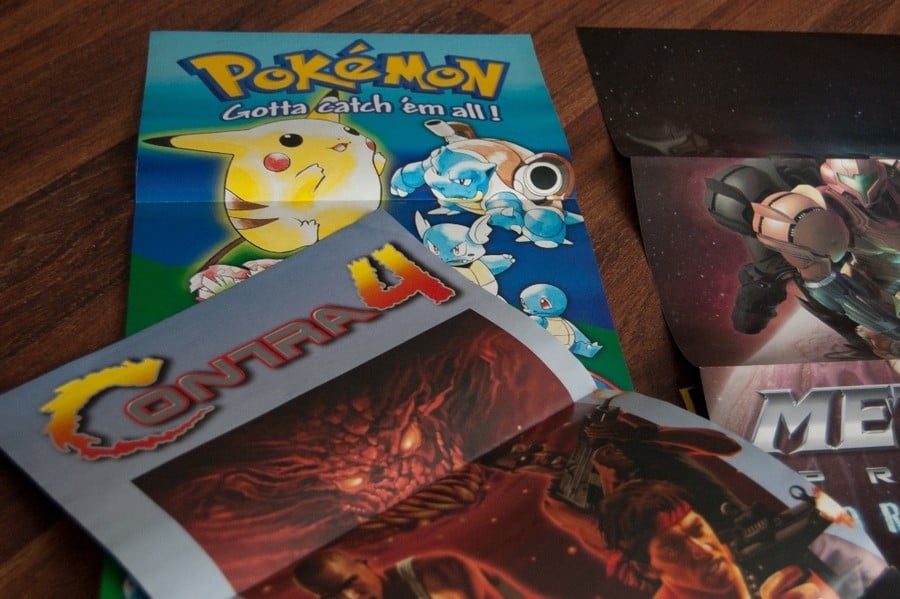 If you were a kid growing up at the end of the '80s and into the late '90s, you very well may have known that home console gaming was in its prime glory in the Bush Senior and Clinton era. The new and as-of-yet unexplored frontiers of companies like Nintendo and Sega were fertile planting ground for now-classic and beloved franchises. Mind you, since access to information on the internet was not nearly as commonplace as it is today, video game information, tips and reviews were disseminated the old-fashioned way: print. Glorious, full-colour print. Nintendo Power was arguably chief among them, halfheartedly hiding the promotion of Nintendo's own software, yet offering unique insight and collectibles about everyone's favourite big N games.
Since the publication is now defunct, anxiously waiting by the mailbox to receive each monthly issue may be lost on today's younger gaming crowd. The edge to collecting the physical copies of Nintendo Power goes beyond mere nostalgia: Holding the artifact in your hands represents a time capsule from a time when game secrets were whispered in lunchrooms, and game universes were expanded by the imagination. Aside from all that fist shaking and mumblings of "in MY day...!", the coolest part of Nintendo Power was the killer tri-panel poster that came as the magazine's centerfold each issue! Each one featured an up-and-coming game that, as we now know, had gone on in many cases to be a staple of classic gaming.
Something's Missing from Gaming Culture
Collecting the issues (and by proxy, collecting the posters) has become increasingly popular since its dissolution in December of 2012, releasing an impressive catalogue of issues since its first edition in 1988. 285 issues later, the popularity of Nintendo's franchises had grown but the increasingly free access to gaming news and information on the web dealt a blow to the paid subscription's appeal. It didn't take long, however, for nostalgic gamers to pine for the physical medium and begin assembling a collection of their own.
Many prominent YouTube gaming personalities and streamers feature clever placing of these posters in the vignettes of gaming memorabilia behind them. It's for good reason, too: These posters often feature artwork not seen elsewhere, or just plain weird artwork that lends serious flair and retro street cred to a gaming room or nook. You've got to remember, when the artwork used in the early issues was being created, these game franchises were still in their youth, and so character design and colour weren't necessarily cannon yet ... which left us with some questionable alt-universe characters by today's standards! These weird representations make for some serious collectability. How about the completely bizarrely clad Trevor Belmont in the Castlevania III poster of issue 14, or issue 45's super-realistic and eerie representations of "Star Fox" characters?
Gotta Collect 'Em All
Perhaps you were a gamer during this golden age and for some outlandish reason missed out on the opportunity to become a subscriber, or maybe you just love classic games and are looking to rad up your game space. Whatever the reason for your quest for Nintendo Power and its posters, here's a few tips on collecting and representing one of gaming's most belovedly brazen propaganda publications!
Search locally at garage sales and thrift stores
You'd be surprised what can pop up at a garage sale in your neighborhood. Although any type of gaming-related goods will likely be some forgettable third-party peripheral that your eyes glazed over at Best Buy during the PS2 era, once in a great while a wayward uncle will kick a whole stack of SNES cartridges into a Nike shoebox with a piece of duct tape that says "50 cents each." There's no reason you can't stumble upon a stack of Nintendo Power magazines!
Don't be afraid to dig into the cellars of your local library
Some libraries are tremendously amazing resources for ancient magazines that will very likely disintegrate before their spines are cracked open again. Venturing down to take a look and inquire is free and in all likelihood will yield some cheap or free issues. Plus, maybe someone will see you at the library!
Seek out online communities of similar collectors for trading
While this option is a great way to get issues you're missing or that you really want the poster for, be ready to actually trade for it. As in, be sure that you've already started to collect a few useful issues that may be used as currency to acquire the issue you're after. The cool thing is that you'll be able to connect with people who love these classic games as much as you; who knows what kind of connections you can make.
Peruse the vast online marketplaces for collectors' items
Here's a super easy way to get a hold of virtually any poster you're looking for: just search on eBay. For a price, you can hand pick from many different issues and even score an instant collection. For the super early issues of the late 80's, be prepared to drop a lot of coin as these are already serious collectors items and the cover art is iconic and uniquely recognizable.
If you're needing some inspiration, ask yourself which games you loved playing, and then search this complete list of issues and their corresponding posters. Wouldn't it look cool if you juxtaposed a few of your favorites, a sort of "hall of fame", next to your bookcase of carts and collectibles? Don't be afraid to get creative and show your guests your impeccable taste in gaming!
---
Do you have a collection of Nintendo Power magazines and posters, or is it something you're interested in doing? Let us know in the comments.
Ryan Marchand enjoys sipping coffee and indulging in the nostalgia of retro gaming. He writes about video games for eBay.com.