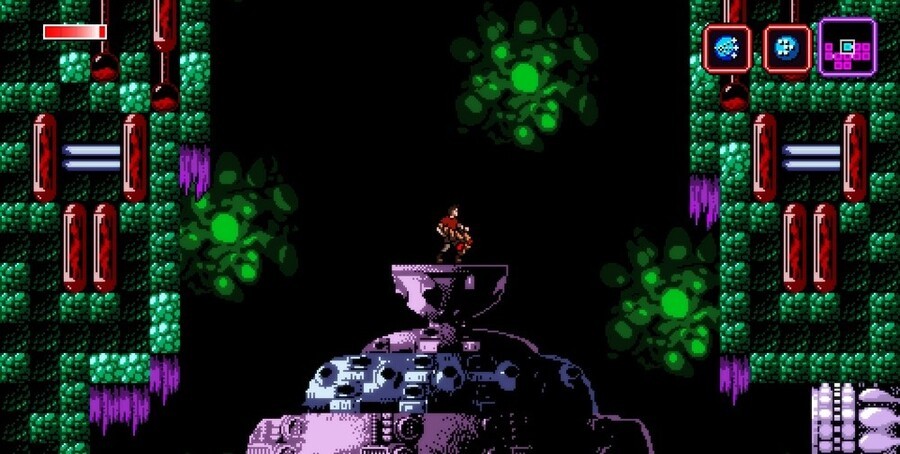 Axiom Verge is the critically acclaimed work of Thomas Happ, who produced the game on his own over a number of years. Incorporating elements of Metroid, Contra and more with its own distinct touches, its eventual publication on PSN was also helped along be former Nintendo of America Indie head honcho Dan Adelman.
Talk of the game coming to Wii U and 3DS - arguably spiritual homes for a title in this style - have been around for some time, with Happ sharing his hopes to bring the title to Nintendo systems. There's now great news, with confirmation that the title will come to Wii U later in 2016 (and Xbox One too); some details from the press release are below.
Axiom Verge is a retro-style action-platform-exploration game done in a 16-bit style and was heavily influenced by games like Metroid, Contra, Blaster Master, and other classics, but with very modern design sensibilities. It also gives you power over glitches like those found in classic games, allowing you to scramble enemies, corrupt environments, and enter hidden areas as you explore this hostile alien world and uncover your role within it.
- Over 40 weapons and tools
- Almost 100 upgrades
- Over 80 creatures
- Almost 1000 rooms
This is certainly pleasing news for download fans with a Wii U - our sister-site Push Square awarded this one 9/10 in their review. Are you excited by this news?