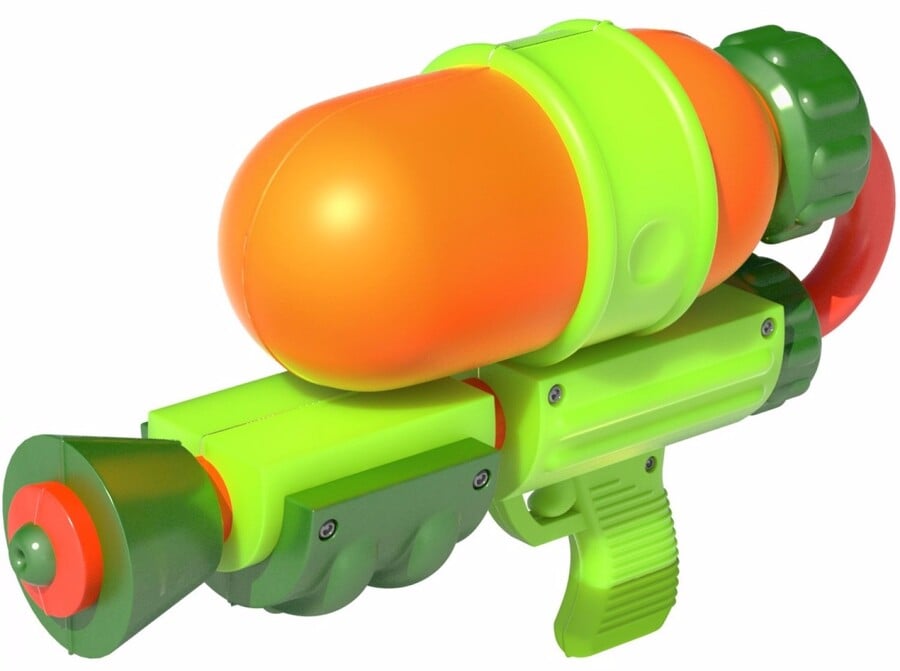 The guns in Splatoon take a lot of inspiration from real-world water pistols, so it's perhaps a little surprising that Nintendo hasn't taken more advantage of this fact - an entire range of themed water shooters should have been available at launch; it would have been a licence to print money.
Thankfully, the company seems to have caught onto this and is releasing a Splattershot water-shooting replica fashioned from ABS resin. Pre-orders will be opening on Play-Asia "soon".
Expected to arrive on July 18th, the gun is apparently 1/1 scale (W 47cm × D 12.5cm × H 28cm) and will only be available in limited quantities. Better get your cash ready for that pre-order.
[source play-asia.com]