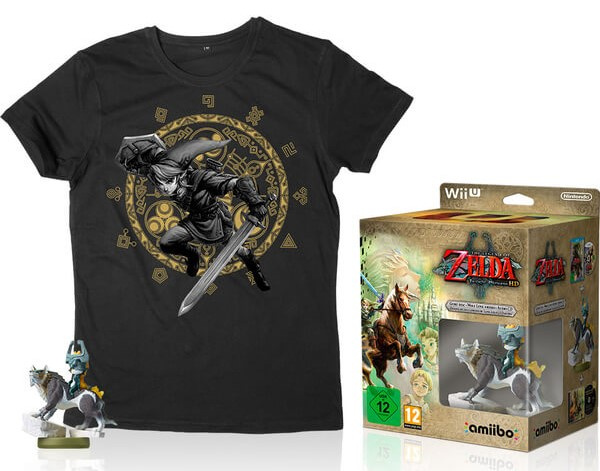 Through various retailers across different countries it's become clear that The Legend of Zelda: Twilight Princess HD and its Wolf Link amiibo will be available in various ways, and now the Official Nintendo UK Store has pitched in with its pre-order promotions, though it's not offering every option we expected.
Below is a breakdown of the options from the store:
Amazon UK has still only priced the Limited Edition bundle at £44.99, while GAME has the same Limited Edition bundle for £44.99 and the standalone game for £39.99. It's worth remembering that in addition to the Wolf Link amiibo the Limited Edition also has a soundtrack CD.
This all re-affirms the extra we pay for the amiibo and soundtrack, as expected, though the standalone Wolf Link amiibo pre-orders spotted at retailers elsewhere in Europe aren't prevalent as yet in the UK.
If you're picking up Twilight Princess HD, which option are you planning to go for?