Fire Emblem Fates is not only the eagerly awaited second entry of the franchise on the 3DS, but it's also an intriguing release. Due on 19th February in North America it'll come in two separate editions - Birthright and Conquest - that have different storylines, though those keen to enjoy both will be able to download the other with their copy for an extra $19.99. That's a lot of Fire Emblem.
There'll be a separate third storyline, too, called Fire Emblem Fates: Revelation - it'll be download-only with a copy of the full game, and Nintendo of America has now confirmed that it'll arrive on 10th March, also priced at $19.99.
As was the case with Fire Emblem: Awakening there'll be regular DLC maps, and these will start on launch day and then come at regular intervals. Maps can be bought individually or 'Map Pack 1' will cost $17.99 / CA$22.49, with Nintendo giving that the following description:
Map Pack 1 features 11 maps and additional content. These maps shine new light on the cast of characters from Fire Emblem Fates, as well as old favorites from the Fire Emblem Awakening game. Discover new background stories about these beloved warriors, while earning more experience points and exclusive weaponry. Every map offers specific challenges and unique rewards.
Also worth noting for those that want as much content as possible, a special edition will launch for $79.99 and include all three games on a single game card, an artbook and a Nintendo 3DS XL pouch.
Last but not least, Nintendo has confirmed that the gorgeous New 3DS XL pictured below will launch in North America on 19th February for $199.99, but it does not include any game copies.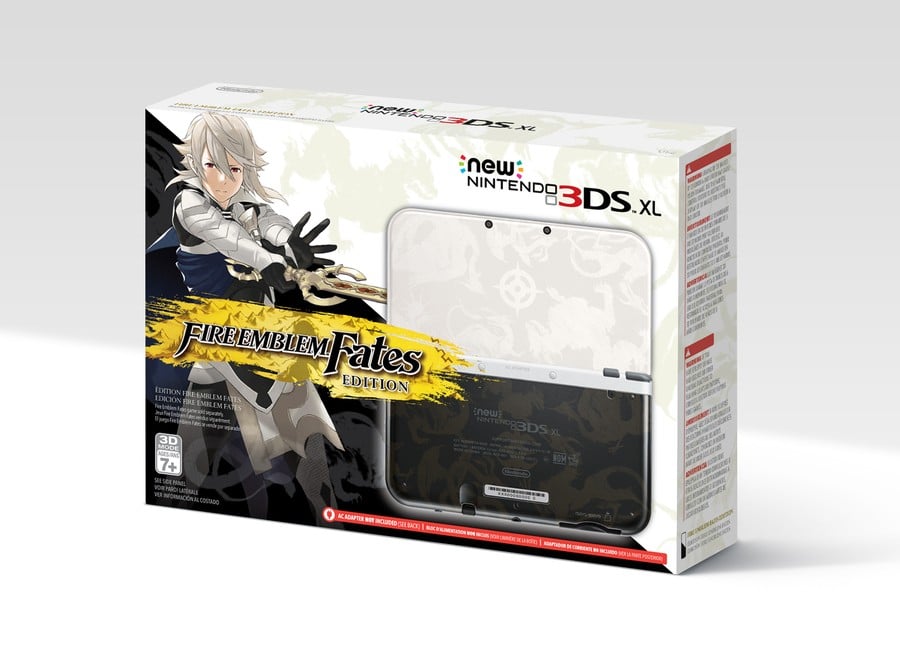 Plenty of detail there. If you're in North America let us know what you think of the various offerings, while Europeans like this writer can only bemoan the lack of a release date for the region.