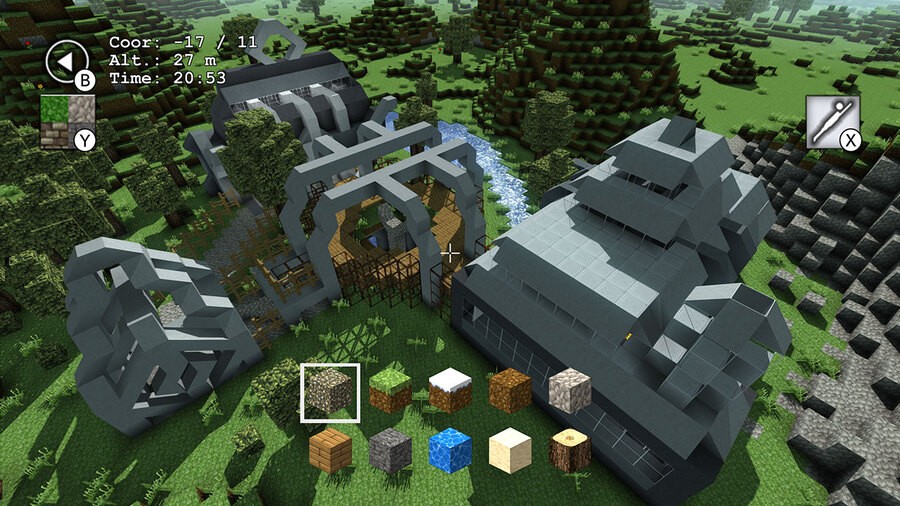 The long-awaited Minecraft: Wii U Edition finally arrives on the Wii U eShop today, so you'd be forgiven for thinking that the mighty Mojang-developed game would have sent pretenders to the throne running and screaming into their blocky pixel castles.
Not so, Cube Life: Island Survival continues to receive updates, uCraft is apparently still on the way. Next on the list is Discovery by developer noowanda, which will be released on the North American eShop on 7th January 2016 costing $6.99. The European release is ongoing localisation still and currently aiming for a February release.
Discovery is a block world game similar to Minecraft creative mode. Its developer boasts the game has the following features:
Infinite terrain, seamlessly streamed
More than 140 materials to build with
Electric circuits with light sensors, switches, wires and light bulbs
2-Player Cooperative Mode
Living world with animals
Smooth, State of the Art graphics (with up to 60FPS)
3 different types of Terrain Generation
Take a look at the trailer and let us know what you think with a comment below. Do you have room in your life for another Minecraft-like game? If so, Discovery could be the just the ticket.