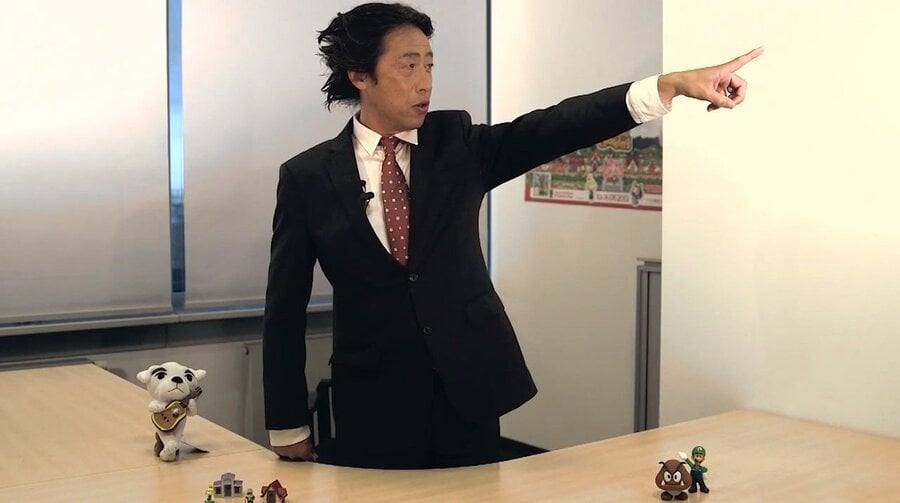 'Tis the season of glad tidings, exchanging gifts and eating too much unhealthy food; it's also a time to play a whole lot of video games, naturally.
We'll be saying Ho Ho Ho and sharing our season's greetings on Christmas Day as per tradition, but Nintendo of Europe President Satoru Shibata is clearly off on his Holidays already, as he's shared his annual message.
As would be expected there's a section referring to Satoru Iwata's passing earlier in the year, in which Shibata-san thanks fans for all of their kind messages.
With Mr Iwata passing away in July, this year has proven to be a real challenge for us, as well as for me personally. It saddened me not only as president of Nintendo of Europe, but as a fellow Nintendo Direct presenter. Looking back at the overwhelming number of tributes you all have paid, it again brought home to me just how much he was loved.
He also writes about his trips around the continent this year, and shares the happy news that we'll be seeing more of him in 2016 Nintendo Directs.
This year I attended a lot of game events including Japan Expo and Paris Games Week in France, gamescom in Germany, EGX in the UK, Milan Games Week in Italy, and IgroMir in Russia, where I saw many of you enjoying Nintendo's games. I was often asked when the next Nintendo Direct was coming out as everyone was looking forward to it. I'm truly grateful for your comments!

As we've announced in a recent Nintendo Direct already, next year it looks like we will be able to release several titles that Nintendo fans will enjoy. I hope these games will make you smile too!

I hope you all enjoy playing videogames during the Christmas holidays. Personally, I'm looking forward to making some unique Super Mario Maker courses – and singing a bit with Wii Karaoke U too!

See you again in more Nintendo Directs!

I wish you all a Merry Christmas & Happy Gaming!
It's a nice message, and you can see the full article on the official website. Naturally we wish everyone at Nintendo a Happy Holidays. It goes without saying that we wish you all the same, too!
[source nintendo.co.uk]