We're still awaiting a release date for Shantae: Half-Genie Hero, the crowdfunded HD entry in the series that'll arrive either late this year or early in 2016, though WayForward is still ticking along and maintaining interest in the release. While doing so it's also fulfilling its duties to Kickstarter backers, of course, who put their money down long ago.
In a rather neat update to backers - thanks, Tiny Cartridge - the developer has shown off a new enemy design created by a backer: Ikki.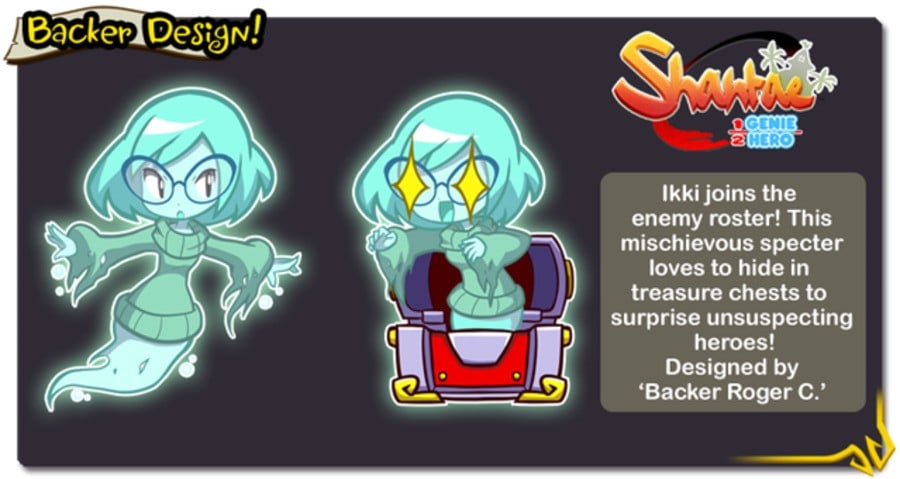 Yep, that sure looks like Nikki from Swapnote, the 3DS message service that had its online messaging shut down in November 2013. Abuse of the system was blamed at the time, though Nikki has lived on in some official artwork and is still used in some areas of Nintendo's websites.
It's a nice homage, and we certainly hope Nikki will have a role in Miitomo; that would certainly be a nice return for the character.
[source tinycartridge.com]