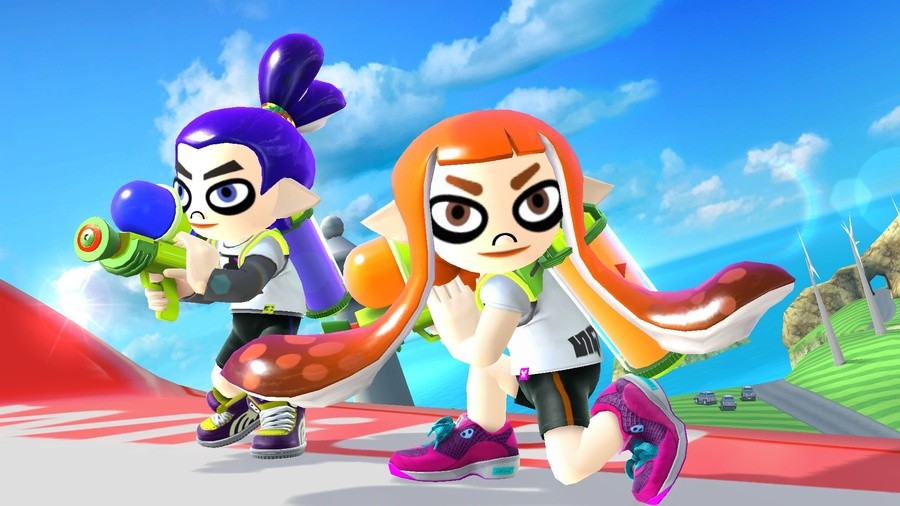 Black Friday is still a little while away, falling on 27th November in the US this year, but some deals are already starting to emerge. Intriguingly, the leaked GameStop Black Friday leaflet confirms an exciting new Wii U bundle, though it's unclear whether it'll be exclusive to the retailer.
In Europe there's now a Mario Kart 8 + Splatoon Wii U bundle, though it's going to be different in North America. The GameStop advert includes a 'Special Edition' Super Smash Bros. for Wii U + Splatoon bundle (both games pre-installed); it has formal box art and as expected it's the black 32GB model, so it looks set to be an upcoming announcement from Nintendo of America. On Black Friday it'll have a decent price in GameStop stores, too, of $279.99.
In addition, Meijer's ad lists that same bundle for $249.99 on Black Friday, which is $50 off the standard price of $299.99; that's a regional retailer but reinforces the details of the bundle.
The ad has some other goodies, including some nice collectibles like snow globes, ornaments and figurines. You can see the relevant page right here, though below are a few deals we've picked out that'll be available over the weekend from 27th November.
That Wii U bundle is a clear standout, of course, though there are some nice deals elsewhere too.What do you think of these deals and the Wii U bundle? Let us know, as always, in the comments.
Our thanks to 'Eric with Cheese' and Xenocity for the heads up!
[source bfads.net, via meijer.shoplocal.com]