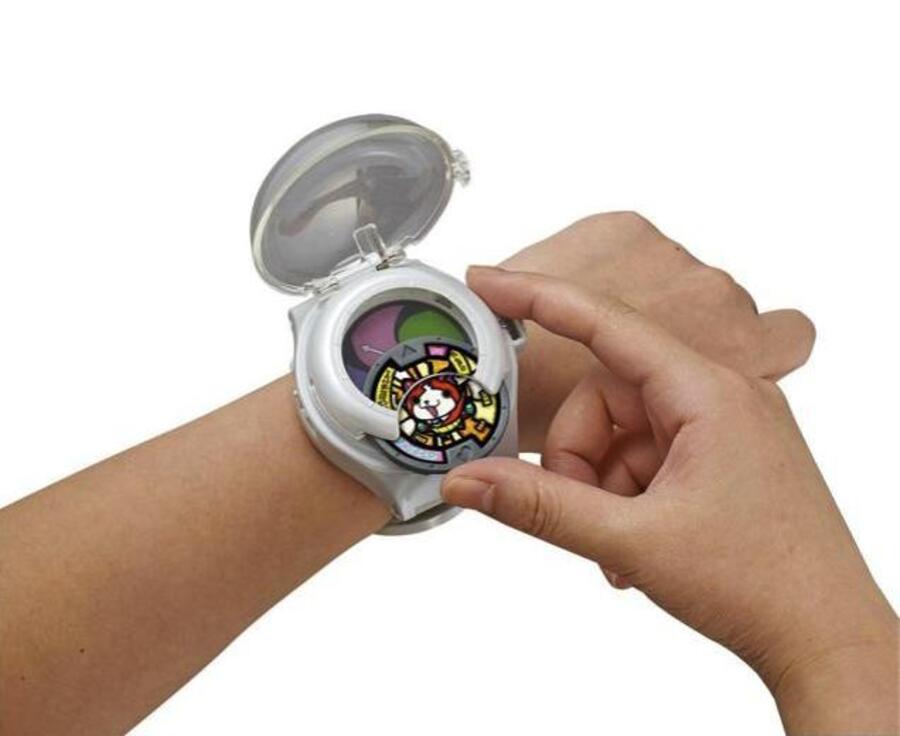 Yo-Kai Watch arrives on 3DS in North America on 6th November, which is an important launch for both Level-5 and Nintendo. It's a franchise that's become a dominant force in Japan, and both parties will hope that it finds a significant audience in the West.
In addition to the game it's recently been confirmed that shows from the anime series will be uploaded to YouTube after airing on Disney XD, all as part of a continued effort to build awareness and hype around the franchise. In addition one of the IP's most popular toys will shortly go up for pre-order, too.
We're referring to the actual Yo-Kai Watch - pictured above - which will hit North America in January next year. In Japan this toy was incredibly hard to find at a reasonable price for many months, which is recounted rather well in this Kotaku article. It doesn't actually tell the time, but instead you slot in medals representing different Yo-Kai and it makes noises, while there's also a light to 'search' for the spirits. If you're a young child and excited about the franchise it's easy to see why it'd be a must-have accessory.
In North America pre-orders open on 6th November, and orders made before 31st December - with a deposit of $1 to $5 required - will receive an 'exclusive Jibanyan "Paws of Fury" medal'. The retailers offering this deal will be Toys R Us, Target, Walmart, GameStop and HasbroToyShop.com.
Are you going to try and get one of these, or know someone that will? It may be a good idea to get in there early.