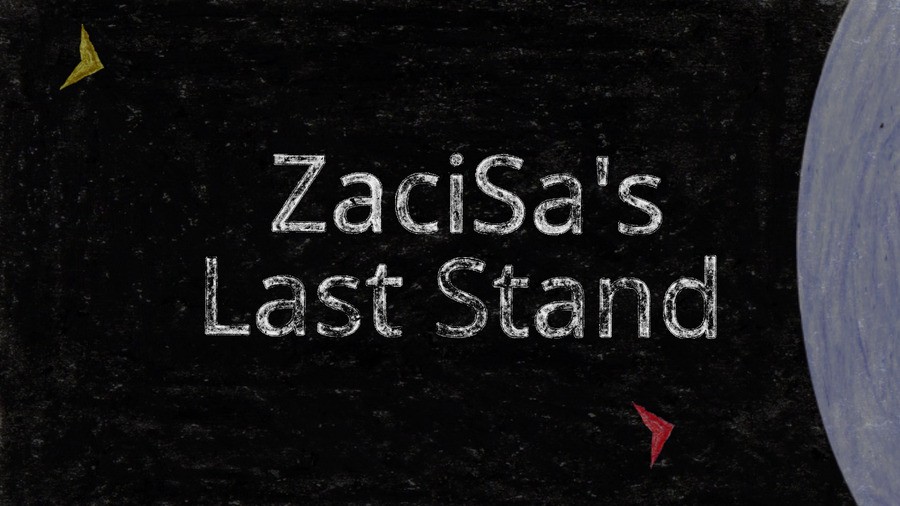 ZaciSa's Last Stand was a product of the Nintendo Web Framework, an initiative that aimed to assist in the porting of flash games to the Wii U. The Nintendo Web Framework has divided opinion because while it does mean that virtually anybody can develop games for Nintendo's console, this also leads to many low quality games appearing on the eShop and supposedly "muddling" the marketplace. Case in point, ZaciSa's Last Stand received a 4/10 from us, with the main complaint being how absolutely monotonous and unexceptional the gameplay seemed.
Perhaps in an effort to positively change opinions of the game, ZeNfA Productions has announced the details of an upcoming patch that will add and tweak the game further. The changes are as follows:
Further Improvements to the gameplay performance.
Up to 9 players can control a Drone now! This includes the person on the Wii U GamePad as well as extra controller support like Wii Classic Controller, Pro Controller and 2 people can use a Wii Remote & Nunchuk combo!
Drones now can fire rockets at enemies! The game has a bit more action to it. Each drone will also have a new look
Even AI-controlled Drones will be able fire rockets, with setting of how often.
Rockets do cost money, so will be powerful per shot.
Two new maps! Both will be focused on the local Drone multiplayer. One of the maps will also be another Wii U indie crossover map! Like my BLOK DROP U and PING 1.5+ maps, this one will be interactive as well.
Miiverse Stamps! There will be at least 8 stamps for the game in the update. Will act as a sort of Award/Achievement system
Can now save your progress and resume at later date!
The patch is due out sometime this winter, so expect it sometime in late 2015 or early 2016.
What do you think? Will this help correct some of ZaciSa's Last Stand's flaws? What did you think of the game? Drop us a comment in the section below.
[source reddit.com]