Japan gets all the best hardware bundles - that's just one of the things us westerners have to live with. As if to prove this universal truth, details have just been released regarding two fresh New 3DS bundles coming to The Land of the Rising Sun, and both look downright lovely.
First up is the Super Mario Bros. 30th bundle, which comes with a set of fetching cover plates that showcase many of the 8-bit sprites from the recent Super Mario Maker. We're not sure about you, but to us these plates rank as some of the best we've seen so far, and our fingers are firmly crossed that they make their way to the west at some point.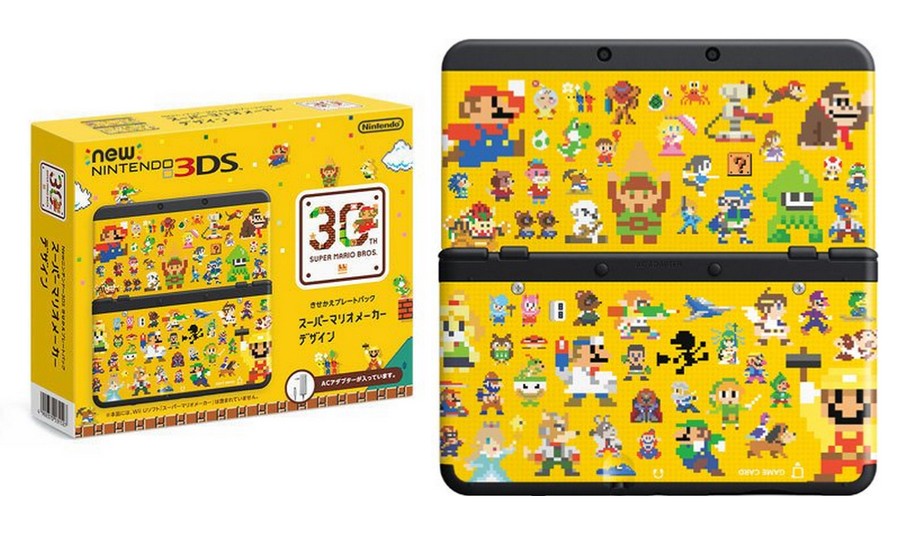 Next up is the Animal Crossing bundle, which comes with cover plates which were previously exclusive to Europe.
Finally, Japan is getting three new cover plate sets - a Hanafuda playing card style set which features a scene from Super Mario Bros., a modern-looking Mario and a modern-looking Yoshi. These all come out on December 3rd, costing 2160 Yen each. Which one takes your fancy?
[source twitter.com, via nintendo.co.jp]