The three amiibo released specifically for Nintendo's squid-shooter, Splatoon, add a whole lot of content to the game. Unfortunately, as fans located in Europe and North America will know, the Inkling Squid has only been made available in the Splatoon game bundle and amiibo 3-pack. Meanwhile in Japan, the squid retails individually.
Nothing has changed locally, however, a Dutch retailer has recently listed what is noticeably a Japanese standalone Inkling Squid amiibo product, due out on 6th November for €14.98.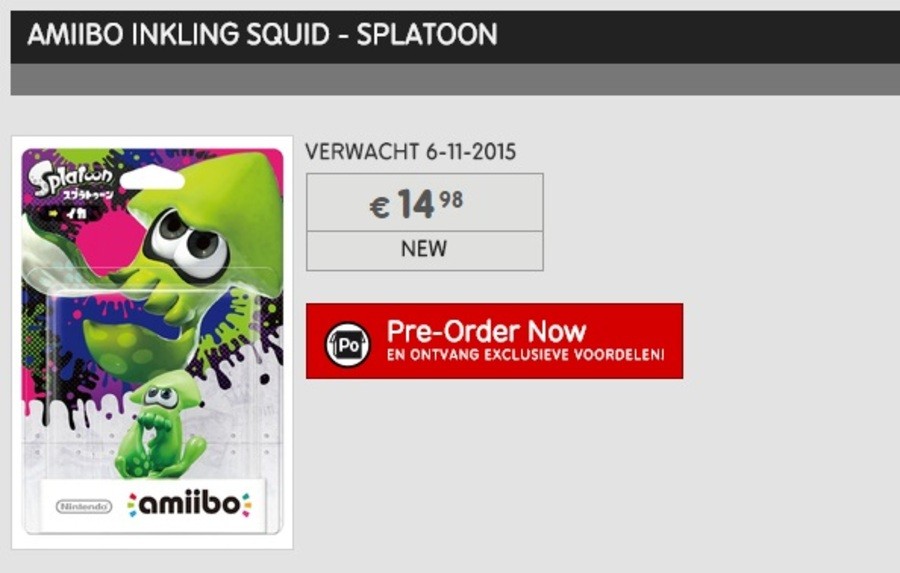 With any luck, we'll see more of these individual squid amiibo imported over time – or perhaps this will even pave the way for a local standalone release in the near future.
Let us know in the comments if you would like to see individual squid amiibo made available locally and what you make of this latest retailer listing.
Thanks to Ryan Millar for the tip!
[source gonintendo.com, via gamemania.nl]