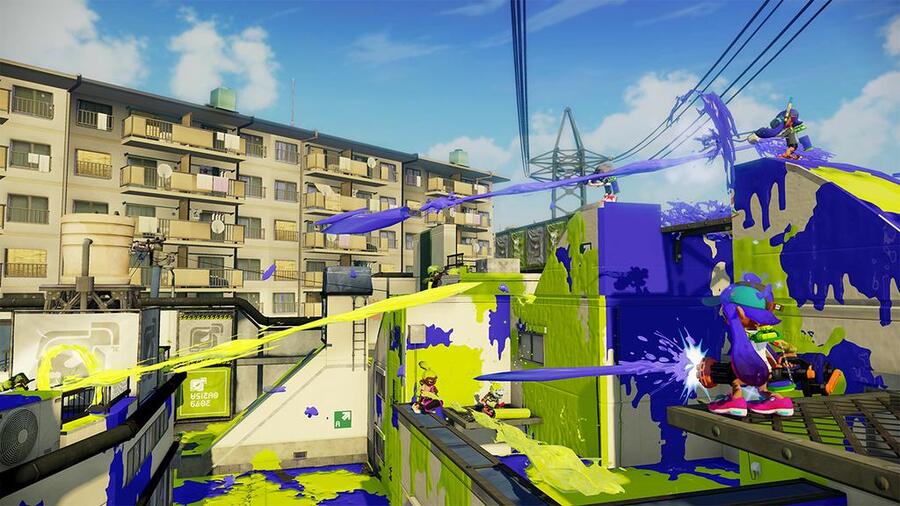 Nintendo has revealed that yet another new map is coming to its online shooter Splatoon.
Flounder Heights appears to be set in a compact network of apartment blocks, with plenty of vertical surfaces to make things nice and tactical.
It will be added to the regular map rotation tonight in North America and tomorrow morning in Europe.
[source twitter.com]