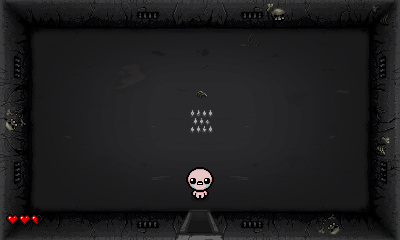 The Binding of Isaac: Rebirth is the first 3DS eShop title exclusive to the New model, utilising its extra oomph to deliver a portable version of the title that's graced a host of platforms, including the Wii U. A remastering handled by Nicalis, it had a long route to Nintendo hardware.
This portable iteration has had problems since release, however. An initial patch was designed to fix a host of bugs but ended up creating a more serious issue, with some experiencing freezes that would lock down the whole system. We've encountered this for our review, though the fix cited as 'coming soon' in mid August has taken a little while to get through the Nintendo approval process.
The fix was due on 27th August with the usual download update, though it wasn't coming up for us. The update is definitely now available, however, though as it's a hefty 2668 blocks it appears to be downloading a large part of the game again.
If you have Binding of Isaac on New 3DS let us know how you get on with this latest patch. Here's hoping it does resolve the freezing issue; our review will hopefully arrive soon as a result.