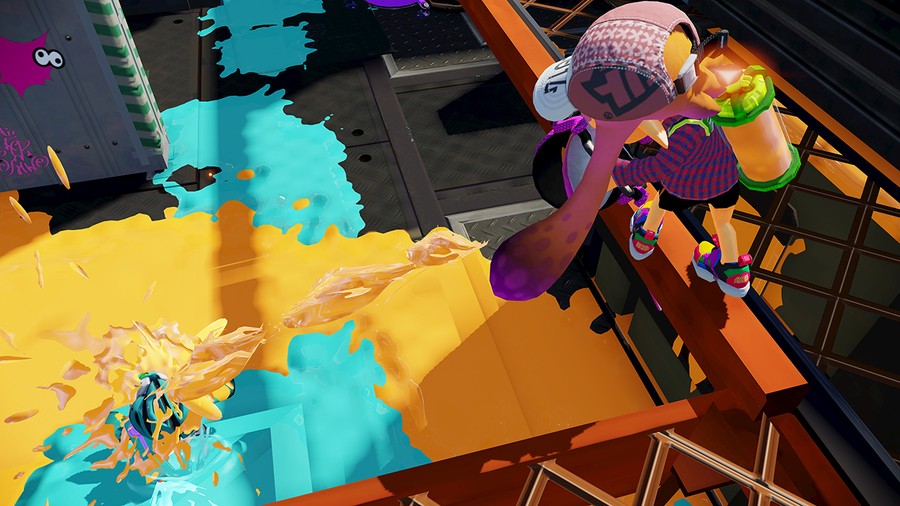 It's finally arrived. One of the biggest updates - to version 2.0.0 - for Splatoon is now live, bringing with it a whole load of enhancements; it should automatically download when you next boot up the game. There are some balancing tweaks, of course, but it's the arrival of greater match customisation along with a host of new goodies that are getting both kids and squid excited.
Below is the high level summary from the official Splatoon Tumblr page:
More than 40 pieces of new gear
Two new weapon types, the Slosher and Splatling
Squad Battles
Private Battles
Level Cap Increase
Ranked Battle Level Increase
Updates to Urchin Underpass
New Music
Plenty to take in; as highlighted above a particularly big deal are the options to team up with friends in Squad Battles, or to run your own Private Battles with almost any player configuration you want, up to a maximum of four per team. For those with active Friend Lists on their Wii U, Splatoon just got a whole lot better.
The other tweaks are welcome too - there's loads of gear, two new weapon types, increased level and ranking caps, a tweaked stage and an awesome new music track.
So, dive into the update and let us know what you think!