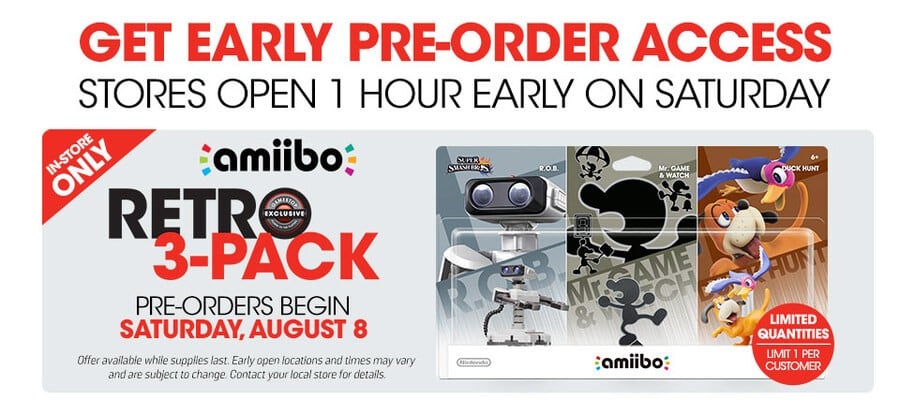 Earlier in the week we attempted to summarise the rumours around a GameStop-exclusive amiibo triple pack in North America, featuring R.O.B., Duck Hunt and Mr. Game & Watch. Nintendo went on to confirm the triple pack for a release on 25th September, and as expected GameStop has now confirmed its exclusivity on the bundle.
Emails have now been sent to registered customers announcing the pre-order event that was revealed on Reddit earlier in the week - thanks Spoony_tech. As expected stores in North America will open an hour early this Saturday (8th August) for those aiming to pre-order the pack. You can check store details on this page.
It'll be in-store only and first-come-first-served, with a limit on one per customer. A number of people on the latest Reddit thread have contacted their stores and been advised that a PowerUp Rewards Pro membership shouldn't be required - estimates on numbers per store, meanwhile, seem to average between 30 and 60 units.
Are you planning to head along to your local GameStop this weekend to try and place a pre-order?