Update:
Thanks to the comments and a quick web search this demo is actually available in North America, somewhat negating our first line below. While it was promoted and given a 'shelf' in Europe, its release in NA has been rather stealthy - apparently a search for the name or a rummage through the region's demo section will bring it up as available to download.
Original Article:
While its absence in North America remains a little puzzling, the Dragon Ball Z: Extreme Butoden demo is apparently going down rather well in Europe - Bandai Namco is trumpeting over 80,000 downloads in less than a week, which isn't bad for a relatively niche download.
In honour of the landmark, or more likely pre-planned but being branded as a triumphant response to thousands of downloads, the company has released a new Z-assist character that can be unlocked with an extravagant start menu code. It's Super Saiyan God Super Saiyan Vegeta!, which is the longest name we've seen since visiting Llanfair­pwllgwyngyll­gogery­chwyrn­drobwll­llan­tysilio­gogo­goch in Wales; this character's unlocked by inputting the following at the title screen.
XAB↓→↑YAR↓→↑A→R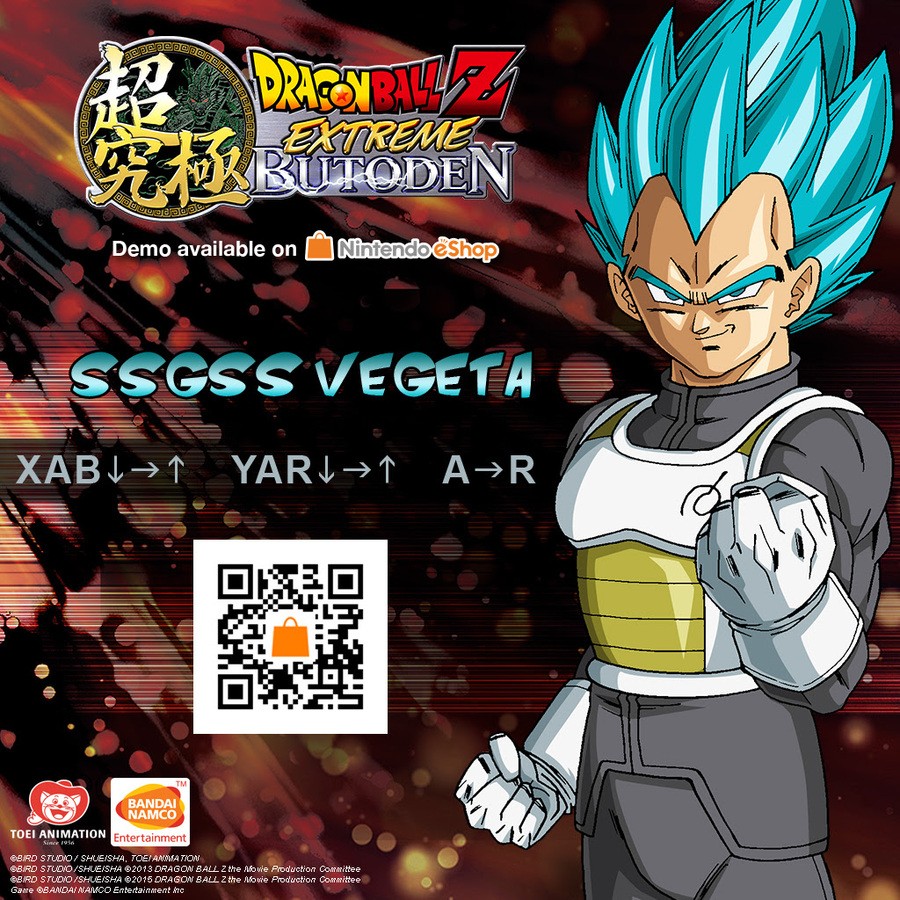 Unfortunately the demo has a 30-use limit, so if you've burned through all of your plays you're out of luck.
For the rest of you, enjoy!