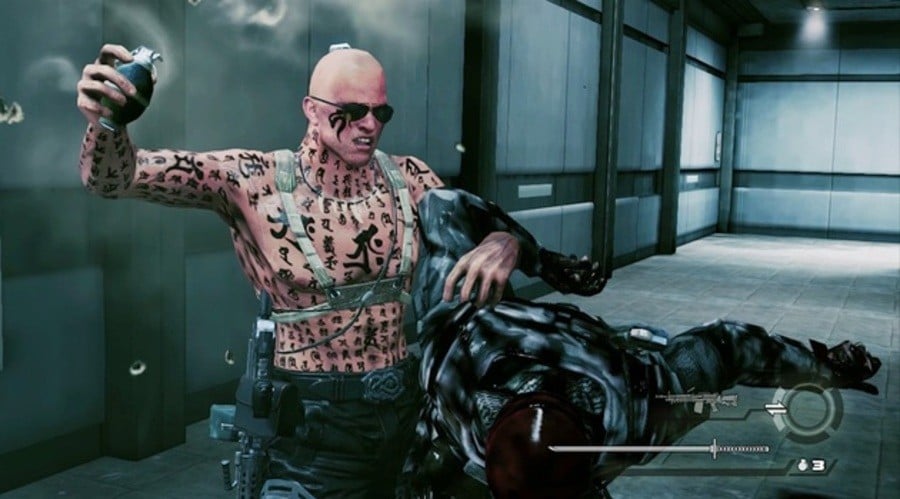 Devil's Third is still over a month away from its European release, but it's attracting a lot of attention. Early previews have brought some criticism of the title, and we were among those rather unimpressed in our own first impressions article.
Of course, these are only early impressions and only covered the single player campaign, and the title's lead - Tomonobu Itagaki - has now clarified that those of us looking for the best experience shouldn't actually use the GamePad. The Wii U controller isn't deemed as ideal for the action title, with Itagaki-san saying the following on Facebook.
[Why do I recommend Pro-controler]

I never wanna discount standard tab-controller.

But, Devil's Third is a super speady game. So Tab-controller has following disadvantages.
1. Four face buttons are positioned overcrowding. So you easily press the wrong button. In that case, you will die.
2. Distance of two analog sticks, are too far apart. So it's quite difficult for u to feel/grasp the battlefield.
3. Devil's Third is a game you play a long time. The standard Tab-controller is too heavy for such use.

Thanks.
With multiplayer impressions to come in the future, meanwhile, studio Valhalla Game Studios following up Itagaki-san's comments with advice on getting the most out of the online play. That multiplayer component looks substantial, and also supports text chat.
As Itagaki mentioned in his Facebook column, please use Pro controller along with a USB keyboard when you preview Devil's Third. Tablet controller is not recommended.

For your information, the multiplayer mode of Devil's Third is designed to be played by tens of thousands of players. We understand it's going to be a very tough job to evaluate such a game. It will be much appreciated if you will use your imagination to get the depth when you play the multiplayer mode. Thank you in advance for your understanding and your attention to above.
We'll bring you our impressions of the multiplayer mode in Devil's Third - accounting for the limited numbers, as noted by Valhalla above - when we're allowed to. Embargoes and all that.
[source facebook.com, via mcvuk.com]