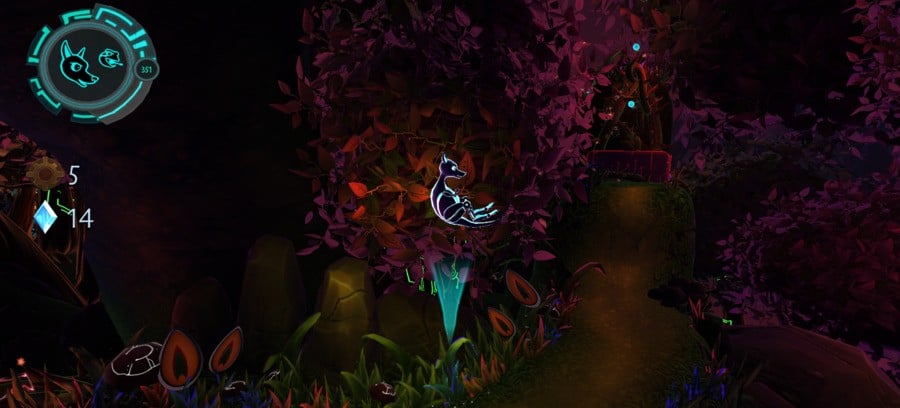 Though we always have to wait for games to arrive before judging whether they live up to their potential, some download titles are obvious examples of a dedicated team striving to produce a high quality game. In an era when concept games of questionable quality and value flood the eShop, projects with more love and care given to them are very welcome.
Mekazoo from The Good Mood Creators seems to be one of these quality offerings. It was initially revealed earlier this year, showing off handsome visuals and gameplay mechanics that seem to be a blend of Donkey Kong Country Returns and Sonic the Hedgehog; it certainly looks promising.
It's now been confirmed that, beyond the animal switching mechanic of single player (five animals with different abilities), there'll also be a local multiplayer co-op mode. It utilises the same mechanic as in single player, just with two gamers taking turns utilising the abilities of their own characters.
In cooperative multiplayer, each player controls a single mekanimal, the inactive player controlling only the "switch" button to transform to their animal, creating dynamic moments of teamwork and cooperation.
Overcoming certain obstacles requires the ability specific to one character in the duo, so in order to advance through each level players must alternate between the two characters. Oftentimes players will need to quickly switch back and forth between both mekanimals to progress, making proper timing essential when tagging characters in and out.

Players control up to five different mekanimals: the speedy armadillo, acrobatic frog, springy wallaby, powerful panda and high-flying pelican.
This is now due on the Wii U in Q1 2016, and a new build with the co-op mode will be playable at PAX Prime 2015 in "The Good Mood Creators' booth, 6517, on the sixth floor".
Is this on your radar for early next year on Wii U?