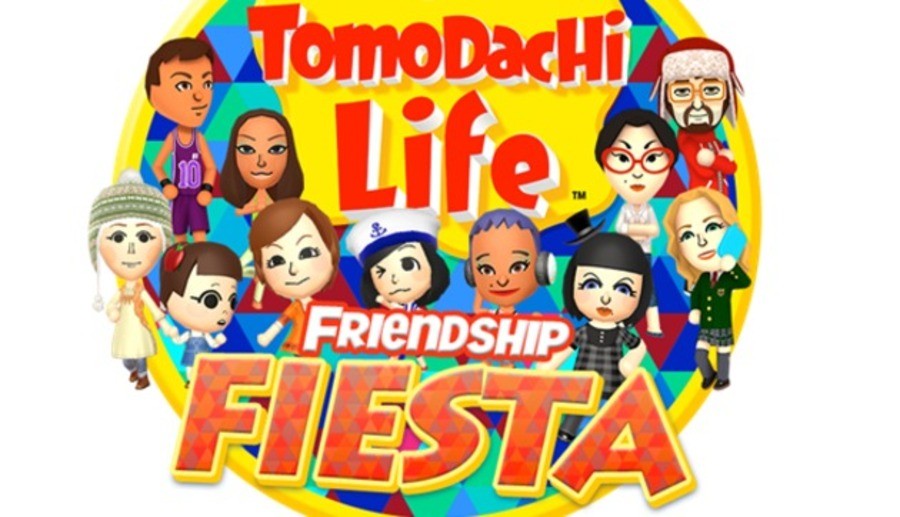 In recent times Nintendo UK has been putting a lot of effort into giving Tomodachi Life a second wind on the 3DS. A commercial success in the West last year, it's certainly one of those 'evergreen' titles that continually shifts copies as the months drift by.
The subsidiary is now ramping up its efforts with a contest that makes use of the Concert Hall feature, in which players can create goofy songs. NUK wants players to create songs with a theme of friendship, upload them to YouTube and use the hashtags #TomodachiLife and #FriendshipFiesta. This is running until 9th August, and a top 10 at the end will all receive a free 3DS game of their choice and a copy of Tomodachi Life to give away; this is all in addition to other Friendship Fiesta goings-on.
The elephant in the room, it must be said, is that capturing footage off a 3DS isn't exactly common; you need to mod the system or have special gear to do so. Most if not all submissions, therefore, will likely be off-screen shaky cam affairs; a nice idea, but the end results may not be particularly stylish in execution.
In any case, we rather like silly songs, using them extensively in features we ran last year. A few more can't do any harm.
[source nintendo.co.uk]