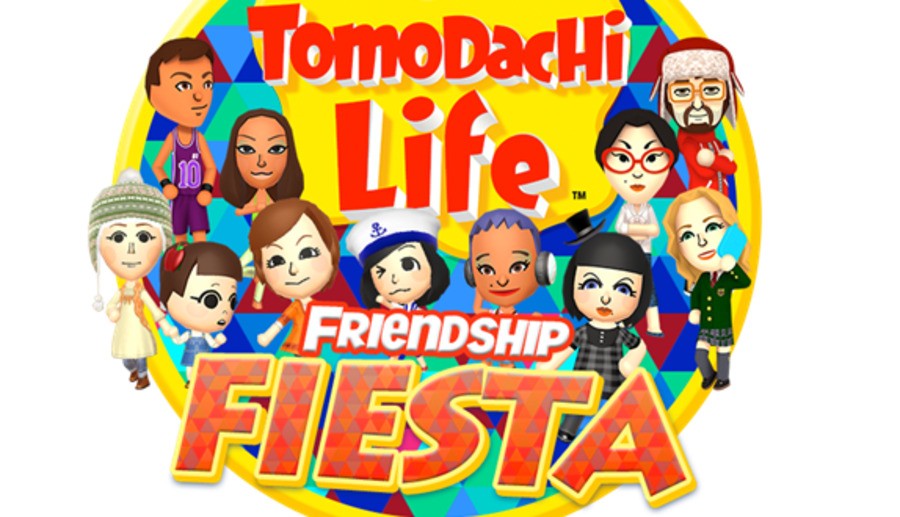 Nintendo of Europe has announced a fresh campaign to promote 3DS life sim Tomodachi Life this month.
The Tomodachi Life Friendship Fiesta takes place between July 30th and August 9th, and includes special downloads, a new puzzle piece board, fresh social sites and a discount on the game itself for those who have yet to take the plunge.
Here's the full list:
- Go to a Nintendo Zone to receive a free download code for the Tomodachi Speech Bubble HOME Menu theme for your Nintendo 3DS family system.

- A dedicated Puzzle Swap panel will be distributed via SpotPass to all owners of a Nintendo 3DS family system.

- Enjoy international StreetPass relay and meet Mii characters from all over Europe at any Nintendo Zone offering StreetPass relay.
- Nintendo UK will also be launching a brand new Tomodachi Life Facebook page so be sure to stayed tuned for updates and visit the Tomodachi Life Community on Miiverse for more details and activities.

- Don't have Tomodachi Life yet? You can get a 30% discount on the regular price of the game if you buy it on Nintendo eShop.

- As always Nintendo fan communities around the UK will be hosting events during the Tomodachi Life Friendship Fiesta. These events are the perfect place to trade with fellow players to find those elusive items, or trade Miis to fill your Tomodachi Life island with all new friends and stories! Visit our unofficial page http://streetpassuk.co.uk/upcoming-events/ to find a community event near you.
The free download of the game is still available on the 3DS eShop, and on the official Tomodachi Life site you can take a personality test to decide what kind of character you'll be in the game.
Tomodachi Life has already sold 1.5 million units in Europe, and this fresh promotional activity should ensure that it shifts a few more. Will you be getting involved, or perhaps this event will encourage you to buy the game for the first time?