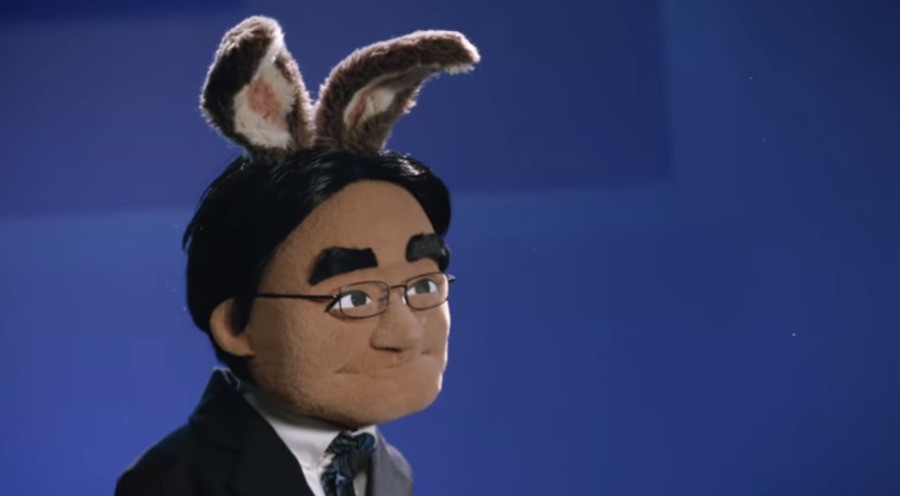 The officially translated notes for Nintendo's 75th AGM are in, and unsurprisingly Satoru Iwata spends a lot of time talking about Nintendo NX, the company's next gaming system.
During the Q&A session, Iwata was asked some rather direct questions about how Nintendo intends to avoid a repeat of the less-than-successful launches of the 3DS and Wii U.
Iwata replied:
For Wii U in particular, it cannot be said that it had a successful launch. As for Nintendo 3DS, in Japan there was a temporary slowdown but we managed to make a recovery by offering a number of initiatives collectively. On the other hand, Wii U has not been able to recover at this point in time. Because of this, the size of the installed base compared to the Nintendo DS or Wii eras appears not to be as solid and this is reflected in the company's profitability. But taking a look back, it was not the case that Nintendo DS sold with huge momentum from the beginning. When it first started to lose momentum, we offered a number of titles from a new genre, such as "nintendogs" or "Brain Age: Train Your Brain in Minutes a Day," and these titles were widely accepted even by those who had never played video games in the past. This sequence of events led to a very large business. The platform business can sometimes be referred to as a "momentum business." Thus, it is ideal to have a jump start and drive momentum. Looking back at some of Nintendo's past platforms, this ideal launch has been achieved 100 percent by perhaps only Wii. Even the Nintendo DS launch had areas in which we could have done better. I cannot disagree with your indication that Wii U is experiencing the most unfavorable situation.
Nintendo's president also addressed why the company has been so silent on NX, and why it decided to announce the console alongside the recent DeNA deal:
Since the word "NX" has been mentioned, please let me elaborate. When Nintendo announced the collaboration with DeNA on March 17 of this year, I mentioned that Nintendo is currently developing a new dedicated video game system codenamed "NX." The reason I mentioned this was, at that time, there were more than a certain number of people that thought that Nintendo would give up on the dedicated game system business and concentrate on smart device application development, or that Nintendo should take that path. In addition, such tone could be seen frequently through the media. I felt it was necessary to communicate that Nintendo is not pessimistic about the future of the dedicated game system business but rather more and more eager to continue it. On the other hand, details on the new platform essentially should come later. This is because the entertainment business has an aspect where there is value in surprising consumers. It is not convincing enough to the consumer if we describe how the magic works before actually showing it to them and then expecting them to be surprised or delighted. Having the element of surprise or doing the unexpected is the premise for introducing new ideas and having them welcomed with surprise. That is why I have been repeatedly saying that the next news on NX will not be announced during 2015 but will be announced in 2016. Nevertheless, since NX has news value, when I am interviewed on various occasions, I am asked about it almost every time.
He then moved to assure shareholders that Nintendo NX will avoid the problems which impacted the Wii U and 3DS at launch by offering the console through a "Nintendo-like solution":
I will not share details on NX today but with regard to the launch of Nintendo 3DS and Wii U not necessarily having progressed well and not acquiring sufficient support from software publishers, we intend to offer NX through a Nintendo-like solution. Thank you for understanding that we are making various considerations and preparations in order to avoid what happened with the previous generations.
He also moved to pacify nervous shareholders regarding the lack of third party support which has plagued the Wii U, and claimed that it won't happen with its successor, thanks to a number of "joint initiatives" which are already happening "below the surface":
At E3, which was held in the U.S. and is the largest trade show in the video game industry, we received many proposals for joint initiatives. In addition, Japanese software publishers have close relationships with our licensing department on a regular basis. As for collaborations with software publishers or their games, please consider that there are various ongoing projects below the surface.
Another question related to what happens to the 3DS and Wii U once the NX is released. Iwata stated that even when the new system hits the market, Nintendo will aim to support its existing consoles as much as possible:
Regarding your concern about what will happen to Wii U or what will happen to Nintendo 3DS, NX is a new platform, so the installed base will have to be built up from zero. When NX is launched, there already will be a certain volume of Nintendo 3DS and Wii U hardware widely existing in the market, so from a software business perspective, it would be highly inefficient to stop releasing titles for Nintendo 3DS or Wii U right after the launch of NX. Therefore, while we are preparing NX for the future, we are discussing within our internal development teams as well as with the second-party developers we co-develop software with and also with third-party software publishers about how to continue creating software for Wii U and Nintendo 3DS. So, I believe that your point of concern should not happen immediately. As for Wii U, we will continue to make efforts, as it is a priority within the company to think about how we can satisfy the consumers who purchased this system to the maximum extent possible.
[source nintendo.co.jp]