We have an interesting relationship with First 4 Figures here; we admire the company's figurines / statues, but as they typically cost the same as a full game console we don't often convert that admiration into a purchase. Sure, it's tempting, with various Legend of Zelda, Mega Man and Kirby figures, among others, trying to lure us into taking out a bank loan.
Well, the second Kirby series figure is now up for pre-order for those of you wallowing in cash. It's Meta Knight, and as always there are 'Exclusive' and standard editions to choose from. Each standing 15/16 inches tall, the Exclusive version is limited to 500 units and costs $259.99, while the standard edition will have 1000 units and sell for $239.99; in both cases pre-orders will be delivered in Q2 2016. For the extra $20 the more expensive version has LEDs in Meta Knights eyes and in the streaks of flame, if you have a penchant for drama in your collectible statues.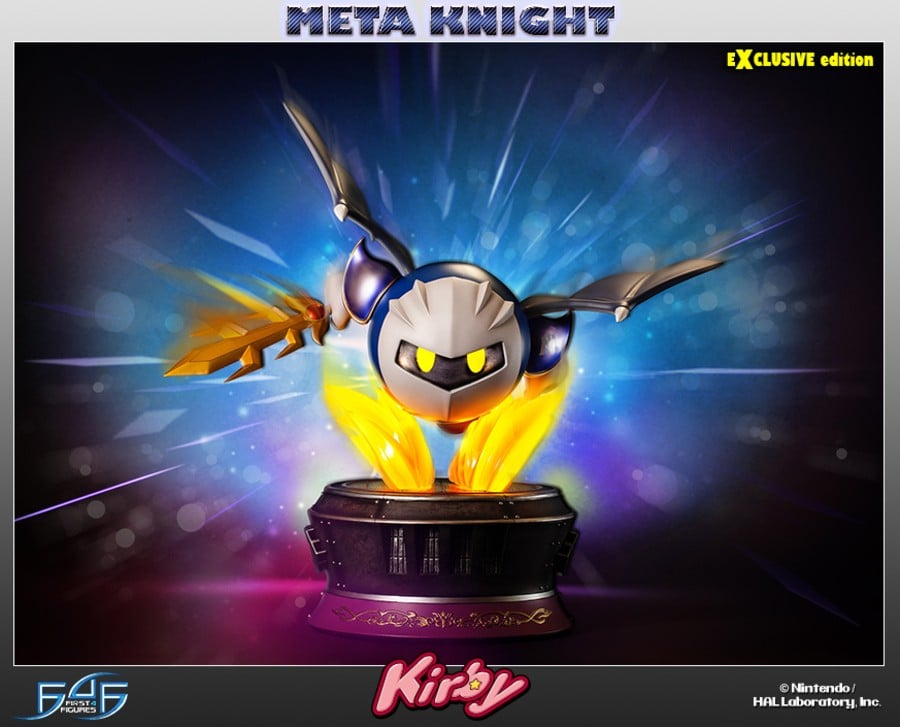 Lovely as always, though an extravagance too much for most, we suspect. Do you like the look of this, and are you swimming in cash - like Scrooge McDuck - and planning to buy one?