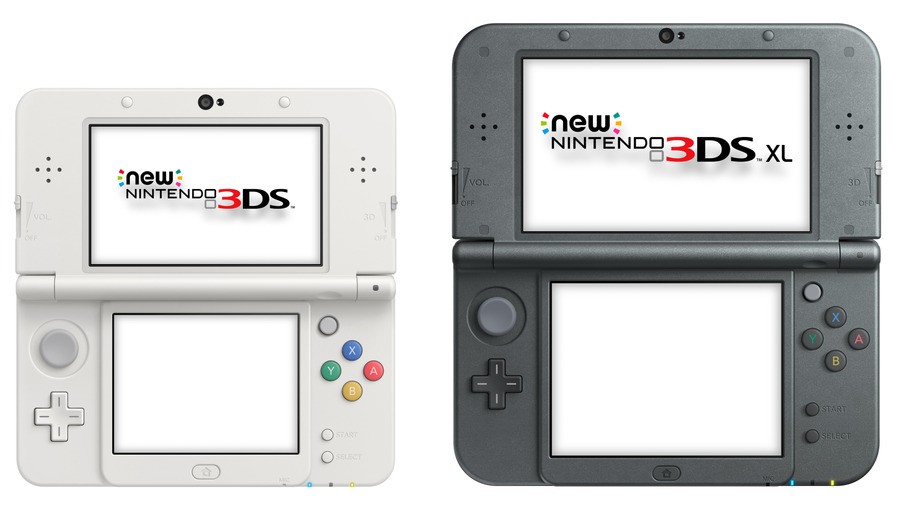 The Summer months are here, which gives us an opportunity to take reveals from E3 and beyond to contemplate what big hitters are coming over the rest of the year. We split the recent Wii U lists into retail and eShop sections, and we're doing the same here, starting off with retail games.
Though we've picked out ten retail titles (and a few honourable mentions) that we feel are worth consideration, if we were also including Japanese titles a couple more would certainly feature - notable examples include Monster Hunter X (Cross) and The Great Ace Attorney, neither of which even has a release window outside of Japan but are due this year in Nintendo's homeland. Also, we're treating Mighty No. 9 as a download title, though it will also have a retail edition; we feel it'll fit nicely in the eShop list to come.
Another issue we have is that a few releases are heading to North America late this year but Europe in 2016, an unfortunate reality affecting 3DS gamers in Europe right now.
With all of that said, below is our list of retail goodies heading to the 3DS this year.
---
Announced during this year's E3, this incorporates the game engine from The Legend of Zelda: A Link Between Worlds in a co-op experience very much in the style of Four Swords. In this case three players tackle dungeons together - though single player is an option - either locally or online, with the gimmick being the use of a totem mechanic to reach higher levels. We've been really impressed during our hands on time with this, and it's certainly one to watch for Zelda fans.
---
This franchise has been a phenomenon for Level-5 in Japan, with multiple games, the anime series and a broad range of toys being hugely successful in the country. It'll be intriguing to see whether the RPG - with superficial similarities to Pokémon but nevertheless boasting unique mechanics - can take off in the same way in the West. We loved what we played in a localised build, so we're pretty confident this'll be worth the wait.
---
A surprising E3 reveal, primarily due to the fact Chibi-Robo! is getting its own retail release and amiibo in the West, and also as it's a fairly conventional platformer. The little robot does use his plug extension in various ways as a whip, and this is certainly high on the charm stakes; you can learn more about how this plays in our first impressions article.
---
One of the more successful Pokémon spin-off series, this dungeon crawling adventure makes its way to 3DS and promises that you "will battle alongside Legendary and Mythical Pokémon to save the world in a sweeping tale of adventure and mystery". Fans of the franchise can, we suspect, be sure that it'll serve up the gameplay and exploration that's been enjoyed in its predecessors.
---
Not only does Atlus keep the 3DS ticking over with new entries in its most popular RPG franchises, but it continues to serve up impressive re-releases / remasters. An enhanced remake of the second title on DS - Etrian Odyssey II: Heroes of Lagaard - this'll include a whole new story to take on, which features new classes and characters, in addition to the original being remastered with new visuals and other enhancements.
---
When thinking of Sonic Boom many consider the shoddy Wii U release of 2014, but Sonic Boom: Shattered Crystal on 3DS was (arguably) a reasonable platformer. Developer Sanzaru Games is back with another tie-in to the animated series, with this entry employing new mechanics utilising the fire and ice referenced in the title; we're hoping for another solid effort, potentially with improvements over its predecessor.
---
An intriguing spin-off for one of Nintendo's most beloved franchises, and as the name makes clear this title is all about designing animal's homes to their exacting requirements. You have access to hundreds of different decorative items, while amiibo cards will be an optional extra to bring specific characters into your game.
---
A popular anime series in Japan since 2011, the series made its way to Nicktoons in the US in 2014. There have been plenty of games before this one in Japan, but this release will be just the latest step towards the IP's expansion in the West - you get to construct (with a dizzying amount of customisation) mini robots which you then take into battle, while local multiplayer will be a big part of the experience. We're curious to see how this performs in North America and Europe.
---
Dragon Ball has had a big year in the West with successful releases on Sony systems, in particular; this 3DS fighting game will have a whole load of characters to choose from and a story mode to tackle. Intriguingly, some bundles will include a 3DS download of the Super Famicom (SNES) Japanese version of Dragon Ball Z: Super Butōden 2.
---
Developed by the highly respected FuRyu and published by Atlus, this features battles that utilise formations rather than class types. A key feature is that each of the seven core characters has a different agenda and their own ending, encouraging multiple New Game+ playthroughs, while the Western version will have tweaks based on feedback from the Japanese release.
---
Honourable Mentions
---
Let us know what you think of this list with a vote for your favourite in the poll below, while you can share views and post your own lists in the comments section.