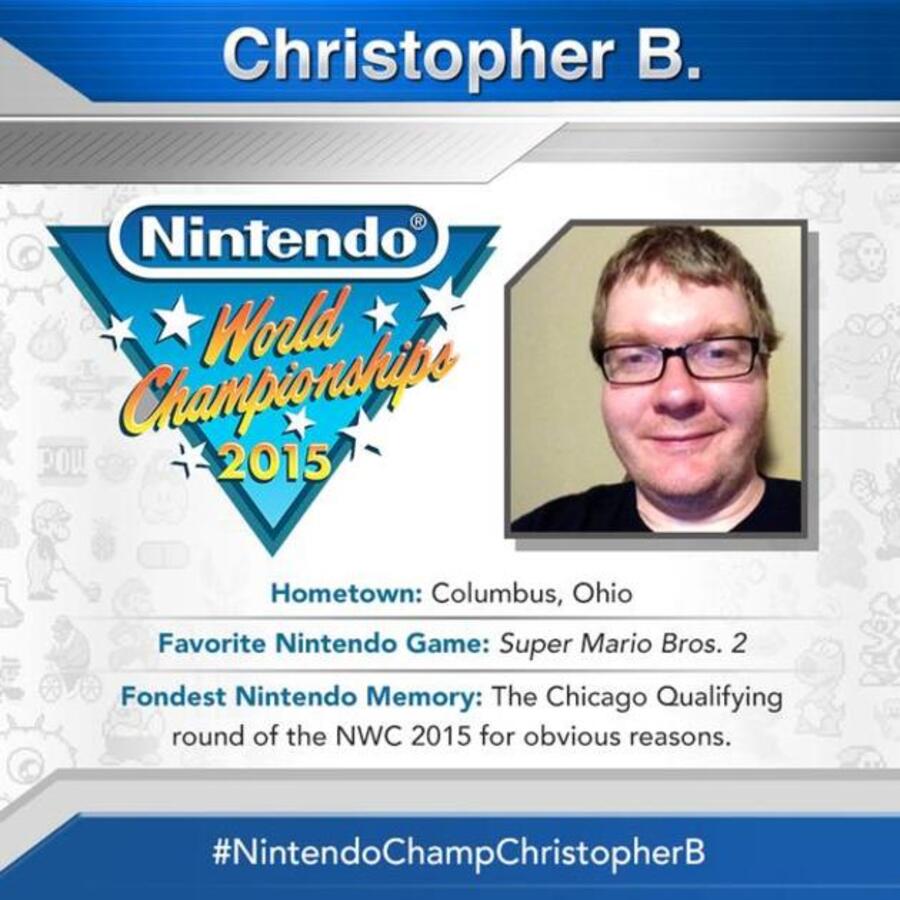 Just recently Nintendo of America revealed the eight qualifiers for the Nintendo World Championships final event, taking place in LA on 14th June. These hardy souls made their way to qualifying events and set impressive scores in the Championship Mode of Ultimate NES Remix to secure their spot.
With travel and accommodation paid, and the opportunity to compete in front of a live audience and thousands of spectators around the world, we're sure the finalists were thrilled when their places were confirmed. We've now been sent a video that shows that very moment, as Christopher B is out shopping when he receives the call. Though he keeps his composure and impeccable politeness, it's clear that it's an emotional moment for the gamer.
You can check it out below.
With thanks to Eric for sharing the video.