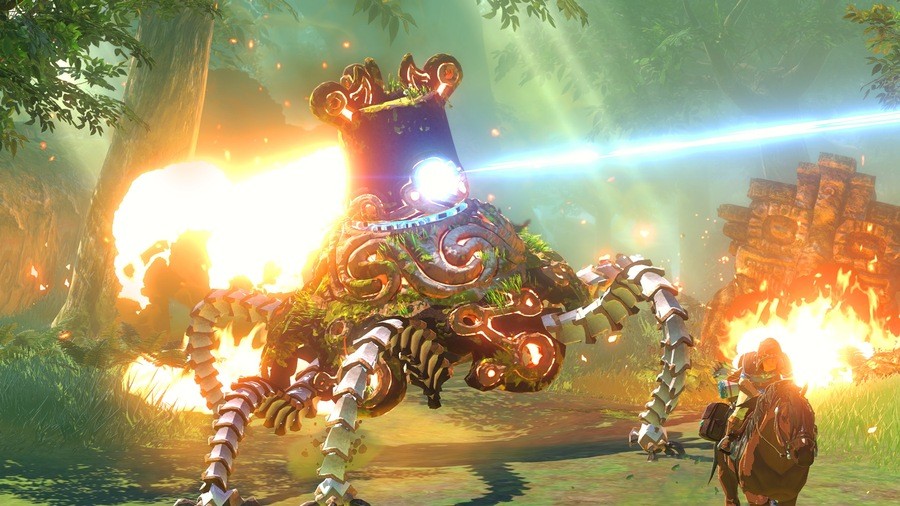 The talented development team at Monolith Soft is busy polishing off Xenoblade Chronicles X for its Western release on the Wii U in December, but that hasn't stopped them thinking of their next project. In a recent interview with Game Informer, Xenoblade director Tetsuya Takahashi and Nintendo SPD's Genki Yokota speculate about the team lending a hand to get the upcoming Zelda for Wii U ready for launch:
So with the team's experience now in the open-world genre, I'm curious if you can offer any tips to the Zelda Wii U team? Is there some knowledge that can be transferred there? I know Monolith helped work on Skyward Sword.

Yokota: So as it turns out, in the development of this game we had a lot of opportunities to prepare reports and feedback on the technology and the different kinds of problems that we encountered. When we're able to share those documents internally, they're going to go to all the other teams so they'll be able to draw from them and I hope that those guys working on that game will be able to benefit as well.
Is there any chance that you'll be supporting that team once again after this project is fully done?

Takahashi: I mean I suppose it's possible, but we haven't heard anything. I would want to say that Monolith Soft is always available and we would love to help anytime people ask us.
There is no question that the development of Zelda Wii U has been a massive learning curve for Eiji Aonuma and his team; the transition from Zelda games with a linear set path and storyline to non-linear open-world has not been without it's challenges.
What do you think about Monolith Soft lending a hand to the Zelda team to help them get past the finishing line? Would this be a smart move, do you think?
[source gameinformer.com]