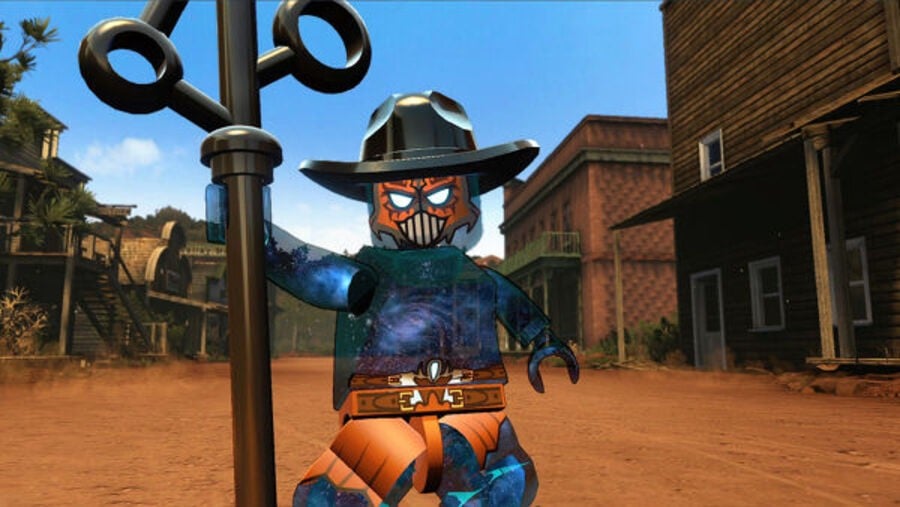 LEGO Dimensions is certainly not what the creators of Skylanders and Disney Infinity want to see, and rather like Nintendo with amiibo it's been tempting to wonder why it took so long for the hugely popular brick-building franchise to step into the toys-to-life market.
With some serious brand power in terms of third-party IPs, years of game releases to provide a template and the hugely popular bricks themselves, we suspect LEGO Dimensions will prove to be a major hit. Like Skylanders and Disney Infinity it'll offer up sets with an eye-watering overall price and will necessitate buying a Starter Pack with a portal, but it does have some interesting features to set it apart.
A trailer released today shows this off nicely - it states that vehicles in the game have three configurations each that shake up how they appear in-game, while the character linked to the vehicle can also make a difference to how it works. It's a very literal blend of taking apart and building a LEGO toy, before seeing the virtual result in the game.
It's hard not to be impressed at this use of NFC tech, though the prospect of losing these somewhat expensive parts is enough to give parents sleepless nights. It makes this grizzled old writer wish he was a child again, however.
Let us know what you think of this feature, and we also recommend this detailed preview on Eurogamer, which explains how this all works in practice.
[source eurogamer.net]