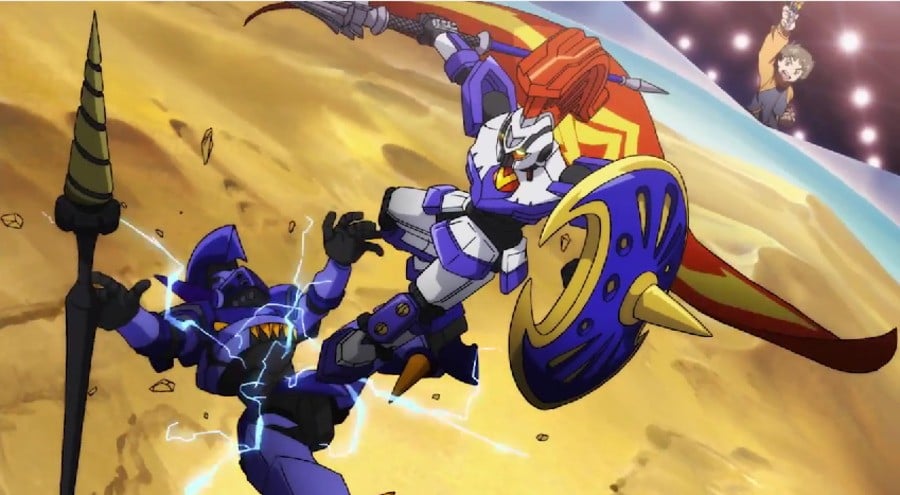 Today's surprise Nintendo Direct Micro did more than just provide localisation details from the weekend's Japanese broadcast, but has confirmed another title on its way to the West. LBX: Little Battlers eXperience is hitting the 3DS in North America on 21st August this year, and is due in Europe in November.
As the name gives away, this is a game accompaniment to the anime series and toy range that's been making an impact since exporting out of Japan onto Western networks. The gimmick is a dream for kids and big kids alike, as it involves building and customising mini robots and saving the world. That's so anime.
The 3DS game looks set to play up to customisation, with Nintendo boasting that there are 130 models that can be combined with up to 4000 parts, all of which level up individually. There's also local multiplayer battle support for up to six players, which must be a smash hit in Japan, but it doesn't seem to have any online multiplayer options.
You can check out a trailer for this below.