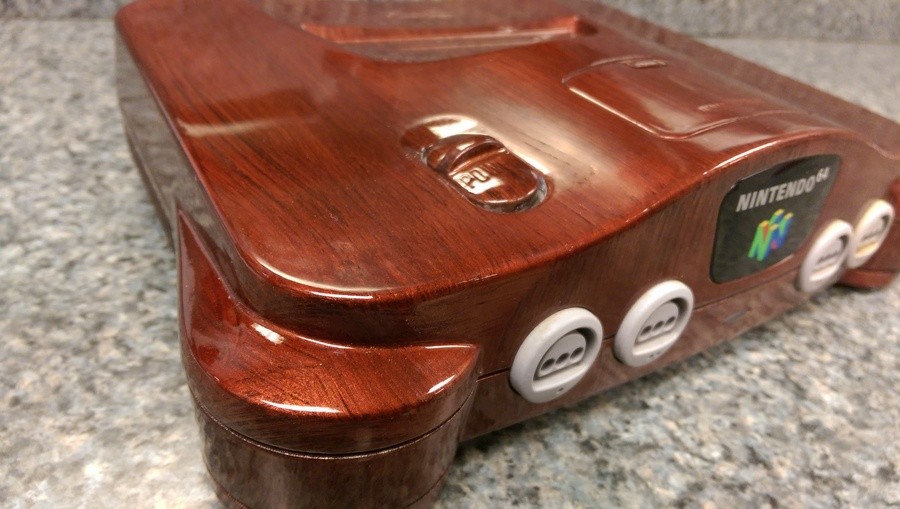 We've seen some lovely console mods over the years here at Nintendo Life, but this one from our Texas-based reader Marshall Clark was too good not to share. While the classic N64 design had some nice curves and came in a range of colours during its lifespan, Marshall has given it a woodgrain makeover which places it more in the Atari 2600 era.
Marshall tells us that he's been painting gaming consoles and controllers for about a year now, he uses automotive based paints, learning how to paint from his twin brother who is a professional paint and bodyman at a restoration auto body shop. He's recently done some work for director Rob McCallum who has an upcoming documentary called Nintendo Quest, which is out soon.
Having a soft spot in his heart for the classic "woody" Atari 2600 which he got some time ago, he was inspired to give his N64 a wooden retro look. He used a combination of paintbrush and airbrush all with automotive paint to achieve this effect. We're sure you will agree that the result looks lovely. As always let us know what you think about this retro restoration with a comment below.