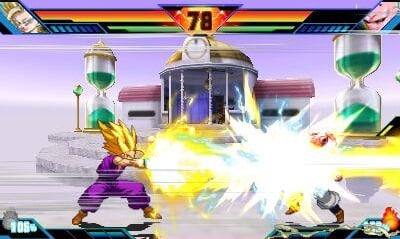 Earlier this year we shared the news of Dragon Ball Z: Extreme Butoden being announced for release in Japan - it's a fighting title in the franchise with 20 playable characters and "more than 100 support characters".
Of course, Dragon Ball Z seems to have had a big year in the West, helped along by Dragon Ball Xenoverse being a hit, so it's not hugely surprising to now hear that this is making its way out of Japan. It's been confirmed that this title will head to Europe and Australasia on 16th October and North America on 20th October.
It'll add to a small but decent batch of fighting titles on the 3DS; you can warm up with the rather neat Japanese promotional video below.