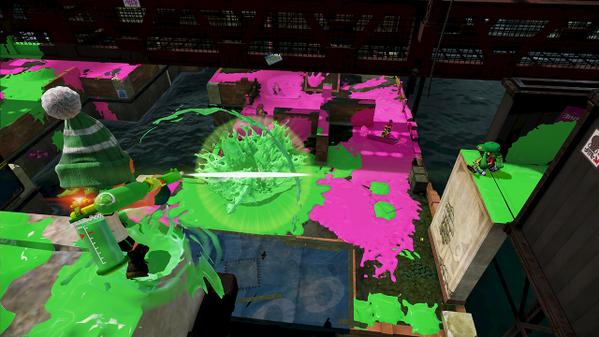 Splatoon has been a game that, since launch, has kept serving up new content to freshen up the experience. We've have new stages and guns, with Ranked Battles also being an early addition, which have all helped to spruce up the content on offer. One major new feature, the Splatfest, will nevertheless now take a little longer to arrive in the West.
Splatfest is a simple extra mode in which you pick a choice from a question - such as whether you prefer cats or dogs - and earn points for the cause in online matches. The début round has been taking place in Japan, yet issues have now prompted the first Splatfest in North America to be postponed, as outlined below.
While that's perhaps a little disappointing, it's worth noting that the new Bluefin Depot stage should now be on the rotation in online matches, giving players another arena to master.
Thanks to all that sent this in.