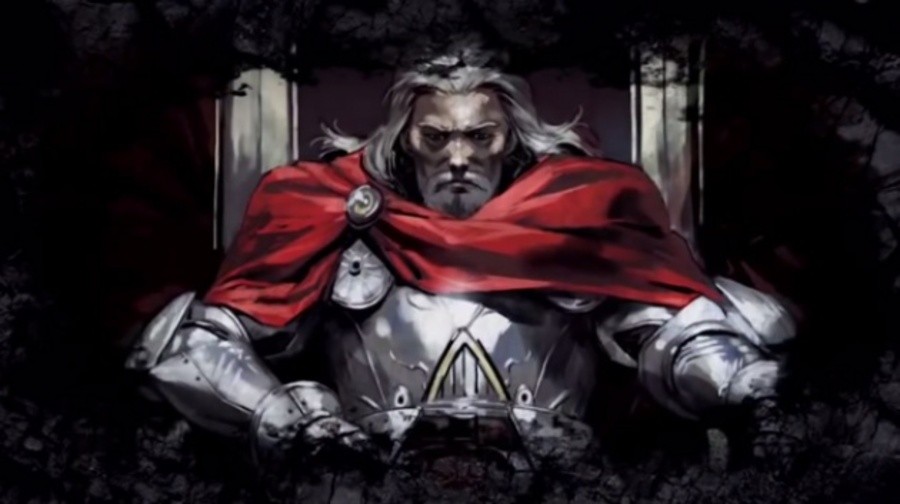 Arc System Works has confirmed that it is bringing two of its 3DS eShop titles to the North American eShop on June 11th.
Swords & Darkness launched in Japan a while back and is a side-scrolling 2D action RPG. Our resident import expert Kerry previewed it some time ago, and wasn't that impressed.
Ninja Usagimaru – The Gem of Blessings is a puzzle platformer where you have to negotiate levels and rescue townspeople.
You can view the full PR below.
Swords & Darkness

Swords & Darkness is a game set in a dark mystical fantasy world, cast in a single yet action-packed 2D adventure RPG game.

New stylish skills and magic complement the character's attacks, and by equipping items and other weapons, the player stands to enjoy a seamless series of thrilling combat.

Ninja Usagimaru – The Gem of Blessings

You control Usagimaru, and sets off on a journey to rescue captivated villagers from the evil grasps of Mononoke. Your mission is to bring the villagers to the safety of the Usagi Statue.
IN each stage there will be a captured villager, and the path to rescue them is filled with various traps and Mononoke.

Use the various tools you have in your possession, and utilize the terrain and even the Mononoke themselves in order to rescue the villagers, and finally bring them to safety.
Will you be investing in either of these games when they hit the eShop? Share your thoughts by posting a comment.
[source nintendoeverything.com]