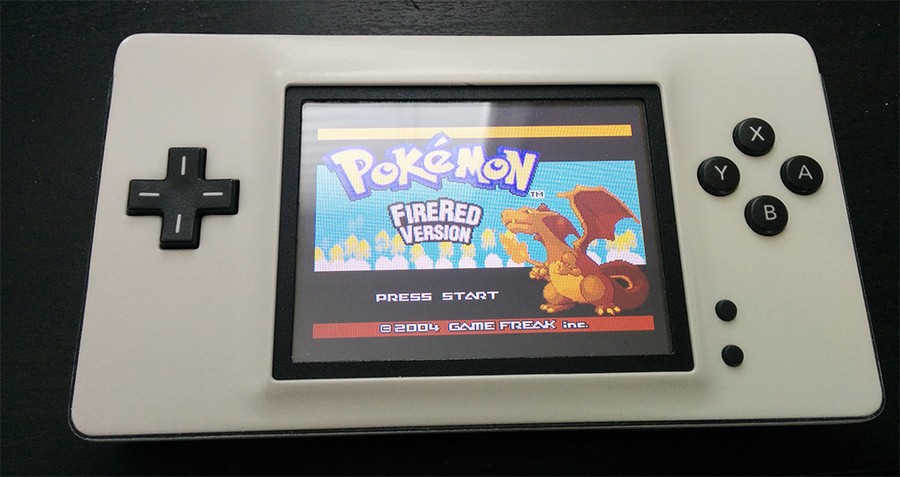 The Game Boy Micro is arguably the sleekest handheld Nintendo has ever released. With a removable face plate, neon blue start and select buttons, a built-in rechargeable lithium-ion battery lasting for up to eight hours and plenty of options in terms of backlighting, the system ended the original Game Boy line on a high.
Now meet the Game Boy Macro. Crafted by electronics modding enthusiast, Anthony Thomas, and originally revealed via Reddit. The project took notice of all the Nintendo DS Lite missing top screens and re-purposed the bottom screen into what is essentially a standalone Game Boy Advance unit.
The main barrier for the creator was figuring out how to boot the lower half of the DS without the upper half, and from there the shell of the unit was transformed into a more self-contained device along with relocation of the speakers. While it might not be as sleek as Nintendo's Game Boy Micro, it's certainly a fantastic way to recycle the dead remains of a Nintendo DS Lite.
The creator has full documents on how to build the device on his personal website, and is also allowing anyone interested to purchase the custom-made system.The Game Boy Macro will set you back $130 if the creator provides the materials, and $110 if you provide them yourself. Orders are currently closed, but the next round of orders is on the way. Those interested also have the option to have an original Nintendo DS converted. For more information visit the Facebook page.
Let us know in the comments if you would like to add the Game Boy Macro to your collection.
Thanks to Benson for the tip!
[source kotaku.com, via gameboymacro.com]