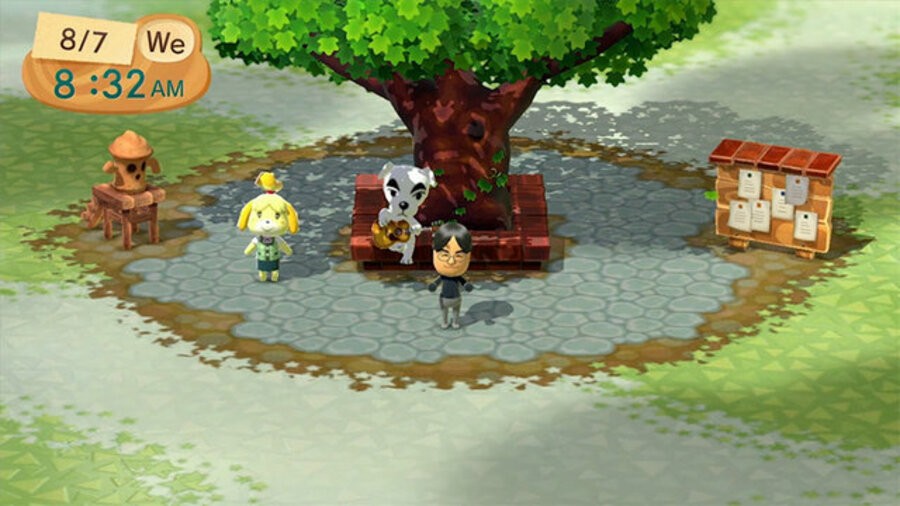 Its E3 silly season, or close enough, and that means plenty of reading between the lines when Nintendo employees dodge and weave from questions. Such is the fate for Hisashi Nogami, producer on Splatoon but arguably best known as a co-Director on the Animal Crossing franchise.
First of all, we recommend having a read of his interview with Engadget, in which he discusses some of the creative processes behind Splatoon. It largely reiterates much of what's been said before, but it's nevertheless always enlightening to read about the developer's approach to creating the new IP, its approach to fun design and more.
With that in mind, we move on to pre-E3 between-the-lines reading. Animal Crossing for Wii U has long been considered a key release by those following the system, especially in light of the Animal Crossing Plaza that we previously saw, while the rather peculiar amiibo-card app Animal Crossing: Happy Home Designer still seems somewhat simplistic as a standalone download. So, naturally, some wonder whether it's merely a part of a wider plan.
In that Engadget interview Nogami-san was asked about when Animal Crossing is coming to Wii U, and answered as follows.
Well, that's difficult for me to answer at the moment! Yup. That's pretty much all we can say.

What I will say is that you may have seen an announcement recently about an Animal Crossing product coming out on the 3DS... I can tack that on to the end of my response.
Some are naturally interpreting that response as a dodge for a potential E3 announcement, but that's purely speculation. It is worth noting that, in the last generation, DS title Animal Crossing: Wild World did precede Animal Crossing: City Folk on Wii by around three years, so a late 2015 or 2016 Wii U title would follow naturally from Animal Crossing: New Leaf. There's also greater scope for interaction between New Leaf, Happy Home Designer and a prospective new release, too, through the Nintendo Network and amiibo.
That's all reading between the lines, of course. Do you agree with those interpreting this as a possible precursor to an E3 announcement, or is this much ado about nothing?
[source engadget.com]